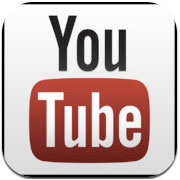 Google apparently is adding another prominent streaming video service to nestle alongside YouTube in its stable. It reportedly has acquired Twitch for around US$1 billion.
When the deal will be announced and the official purchase price are not yet clear, VentureBeat reported, though Twitch investors are said to be pleased with the return on their equity.
Twitch allows gamers to stream their gameplay and commentary to others. It was founded as a subsidiary of streaming video service Justin.tv in 2011, before spinning out as a separate service early in 2013.
Twitch has more than 50 million unique visitors per month, as interest in e-sports and consumers streaming their own content has swelled.
Big Money
E-sports events, many of which are streamed on Twitch, can draw millions of viewers while offering prize pools equivalent to major sporting events. They provide a vast opportunity for advertisers, which is one reason for Google's apparent interest making the acquisition.
Twitch also hosts shows from gaming publications such as Joystiq, GameSpot and Destruction, while Twitch visitors watch more than 13 billion minutes of video per month.
Such is Twitch's popularity that key gaming platforms such as PlayStation 4 and Xbox One — as well as Nvidia's new game-focused Shield tablet — enable players to stream to Twitch seamlessly.
Twitch accounted for around 1.35 percent of Internet traffic in the first half of 2014, according to Sandvine, and is among the top 15 Internet applications in many regions of the world.
"Twitch has emerged as the leader of live video-game streaming video in the Western world," said Dan Cryan, digital media research director at IHS.
"The growth that it has been experiencing has been considerable, to the point where it does not look dissimilar to the growth YouTube was experiencing when Google bought it," he told the E-Commerce Times.
YouTube has a certain quantity of live video-game streaming, but it doesn't have the same level of scale as Twitch," Cryan said. "What they have bought is the market leader in a very rapidly growing segment."
New Tools
A report first emerged in May that Google had made a $1 billion all-cash offer to Twitch, with YouTube leading the deal.
YouTube this month added new tools that seemed targeted toward attracting gamers to use it ahead of Twitch, namely support for video at 60 frames per second, a staple framerate for most modern games.
"This is a natural additional [service] to combine with YouTube because it adds more unique content that is more attuned to the Internet generation," said Jim McGregor, principal at Tirias Research.
"It also creates a link to possibly a stronger foray into gaming. I don't see a downside to such a deal for either company. It would appear to be a natural fit and one that expands Google's presence in content," he told the E-Commerce Times.
Much like YouTube, Twitch has an advertising revenue-share model with partner streamers. While Twitch users can opt to pay to subscribe to their favorite streamers, it likely is in advertising where Twitch has the largest revenue-growth opportunity.
Addressing Imbalance
"The most obvious place for them to start dovetailing at the beginning is to start bringing Google's considerable online video ad sales into the Twitch fold," IHS' Cryan suggested.
"Game video and e-sports video have been through a process where audiences have been marching ahead of advertising revenue. The existing advertising infrastructure that Google brings to bear stands to help address that imbalance fairly quickly," he explained.
"Anybody who likes rising pageviews and deep user engagement metrics is going to like what Twitch has built," said Lewis Ward, games research director at IDC.
"The ad potential is obvious — and some might say ominous — but I don't think Google has much of a track record of coming and blanketing new users with obnoxious ads. I suspect not a lot will change in terms of pre-roll video and so forth in the near-term. Over time, though, it's inevitable that Google will find more ways of monetizing this customer base," he told the E-Commerce Times.
"Google/YouTube has been trying to get into live streaming over the Web, and so I think this is about more than just buying audience as well as a competitor. Google/YouTube is also getting a lot of talented workers who know how to do live video streaming over the Web right," Ward added.
"Twitch is quite complementary to YouTube's on-demand orientation," he pointed out.
"Lastly, Twitch might have needed someone like Google/YouTube also, because I suspect the bandwidth cost of running all that video traffic is massive," Ward continued.
"I have little insight into Twitch's finances, but I wouldn't be surprised to learn they'd built up a huge audience and then realized they didn't have a great way to monetize those eyeballs even as their fixed bandwidth costs were skyrocketing," he mused. "Solving these issues is right in Google/YouTube's wheelhouse."