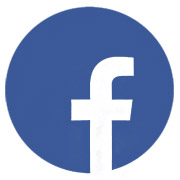 Facebook is testing a function that would allow users to buy products without leaving the site or app.
Small and medium-sized businesses in the U.S. that are taking part in the trial can add the Buy button to ads displayed in users' News Feeds or in posts on their pages. Users will see the Buy button in relevant ads whether they're on the Facebook website or using their mobile device.
A Buy button placed directly within an ad or Page post potentially could boost conversion rates by reducing friction between consumers deciding to buy a product and actually making the purchase.
It's also possible that Facebook will allow users to share details of their purchases with friends, boosting the reach of the advertiser's message.
'Interesting Test'
"It's an interesting test and gets at something I've been saying for a long time," said Doug Stephens, founder of Retail Prophet.
"Our tolerance for advertising in social media may be very low, but that shouldn't be taken to imply that we wouldn't buy products while using social media. In essence, media — in all forms — is becoming the store," he told the E-Commerce-Times.
"I do regard this as a different buying behavior from shopping on Amazon. Shopping on Amazon is like making a conscious trip to the mall. Hitting the buy button on Facebook is like walking down the street to meet a friend for lunch and seeing something you want in a shop window, popping in and buying it along the way. It's far more impulse-based," Stephens pointed out.
"Facebook has everything to gain with this, including a cut of the revenue from sales, advertising dollars, and even additional data from user responses to ads," said Jim McGregor, principal at Tirias Research.
"In other words, there is no down side for Facebook. However, I think there are concerns for consumers, because this could result in even greater use of browsing data for more personalized advertising," he told the E-Commerce Times.
Facebook built the Buy button with privacy in mind, it assured users.
Users can opt to have Facebook save their credit card information for ease in making future purchases — or not. In either case, none of the payment information they share with the company when buying a product will be shared with third parties or other advertisers, Facebook claimed.
'Should Be Concern'
"With little visibility into the vendors and sales transaction, using the Facebook Buy Button should be a concern to consumers," McGregor suggested.
"However, consumers often don't think or act rationally. If they did, they probably wouldn't be putting their entire life on Facebook," he added.
"There is a trend of many turning away from Facebook for various reasons. I think the added intrusion of advertising provides yet another reason to consider such action. However, the number turning away from Facebook is still a very small percentage of people," noted McGregor.
Any obstacles to user adoption "are purely around changing consumer behavior over time, and doing so without becoming obnoxious and badgering people to buy," said Retail Prophet's Stephens.
"If users feel the ease, convenience and satisfaction of buying this way is worth it, it will outweigh security concerns, as is usually the case," he observed.
E-Commerce Experiments
While Facebook generates the bulk of its revenue from advertising, it has toyed with e-commerce operations in the past. It has allowed users to make donations to charities without leaving the site, for instance, and it has tested an autofill feature that automatically populates payment details into third-party e-commerce apps using members' profile information.
It's possible Facebook could charge a fee for advertisers' use of the button or take a share of revenue from sales. If users opt to store their payment information on Facebook, the company also could push them to make microtransactions within apps on the Facebook platform with a single click.
"Ever since Facebook's IPO, the board has been demanding more ways to turn their 1.3 billion members into more cash," marketing expert Lon Safko told the E-Commerce Times. "As we can all attest, we have become a one-click society. If it takes more than one click, we lose interest. That's why Amazon has been so successful."
'Big Issue'
"This could be a big issue for Amazon," Safko said.
"No one is chatting with their friends or watching dancing cats on Amazon. They are already in Facebook. Nearly every time, we talk about one platform identifying the features and benefits of the others, then taking those benefits. Facebook is now taking the benefit of shopping from Amazon and giving it to their members," he maintained.
"Also remember, if someone leaves Facebook to anything, even shop, they may get distracted and forget to come back for a while, which causes Facebook to lose other revenue such as click-through ad revenue," Safko noted.
The Buy button, should it prove a success, could help Facebook diversify its revenue streams. The company generated revenue of US$2.5 billion in the first quarter of the year, up 72 percent from the same quarter in the previous year. Of that, Facebook earned $2.27 billion from advertising. The company is set to announce second-quarter earnings next week.