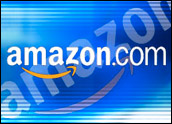 With tensions deepening between Amazon and publisher Hachette, Amazon sent a peace offering to authors caught in the middle of the dispute.
While negotiations drag on, authors should receive all of the revenue from their e-book sales, Amazon proposed in a letter to some authors and agents from David Naggar, VP of Kindle content and independent publishing. The letter reportedly was sent to Hachette itself this week.
The proposal would require both Amazon and Hachette to lose their share of the sales for the time being. Hachette, the fourth-largest publisher in the U.S., would need to agree for it to take effect, but it summarily rejected the idea.
Short-Term Inconvenience, Long-Term Savings?
Amazon has argued the move would compel the companies to reach an accord more quickly, according to The New York Times.
The companies have been deadlocked for months over e-book pricing, as Amazon allegedly seeks a larger cut of sales revenue, up from the 30 percent commission it currently gets.
Amazon insists it is acting in the long-term interest of its customers, hinting that it will pass on savings to them if it can take a bigger slice of the pie. However, that could mean authors would receive less money for each sale.
During the dispute, Amazon has delayed shipments of Hachette books and made it more difficult for consumers to order them. Many customers also have found it more difficult to find Kindle editions of the publisher's titles.
Exposing Publishers
Amazon's suggestion to offer authors some relief actually may be a negotiating tactic — or at least a slick PR move — since public knowledge of the suggestion could place further pressure on Hachette, backing it into a corner.
Hachette would lose more money than Amazon through such an arrangement, since it takes 70 percent of proceeds from its authors' Amazon e-book sales.
Amazon holds all the leverage, suggested Doug Stephens, founder of Retail Prophet.
"It seems to me that the subtext of what Amazon is doing here is demonstrating to Hachette how easily they could be disintermediated and how extraordinary the upside for authors could be if that were to happen," Stephens told the E-Commerce Times.
"It's exposing Hachette and all publishers to some extent. The fact is that in many cases, particularly for established authors, the publisher is adding very little value, particularly as it pertains to Web promotion and sales. Yet, authors are paying the publisher a substantial amount of the revenue from sales," he pointed out.
"Despite Hachette's market share, they amount to an insignificant level of revenue for Amazon, so it's pretty clear to me that Hachette has more to lose in this battle," Stephens added.
Good Faith Negotiations
Hachette was dismissive of Amazon's latest proposal.
"We invite Amazon to withdraw the sanctions they have unilaterally imposed, and we will continue to negotiate in good faith and with the hope of a swift conclusion," Hachette said in a statement provided to the E-Commerce Times by Sophie Cottrell, senior vice president of corporate communications.
"We believe that the best outcome for the writers we publish is a contract with Amazon that brings genuine marketing benefits and whose terms allow Hachette to continue to invest in writers, marketing, and innovation," the company said. "We look forward to resolving this dispute soon and to the benefit of the writers who have trusted their books to us."
Cutting itself out from e-book revenue, as Amazon proposed, would be tantamount to committing suicide, Hachette also said, according to the NYT.
However, Amazon refuted those claims.
Desperate or Dodgy?
"We call baloney," the company said in a statement provided to the E-Commerce Times by spokesperson Sarah Gelman.
"Hachette is part of a $10 billion global conglomerate. It wouldn't be 'suicide.' They can afford it. What they're really making clear is that they absolutely want their authors caught in the middle of this negotiation because they believe it increases their leverage. All the while, they are stalling and refusing to negotiate, despite the pain caused to their authors. Our offer is sincere. They should take us up on it," urged Amazon.
Hachette claimed it twice made offers to Amazon that were larger than it has made to any other retailer, but the company rejected both.