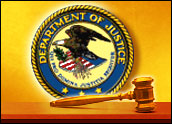 The U.S. Department of Justice has launched an investigation into the hiring practices of high-tech firms to determine whether they are colluding with one another, according to a report in The Washington Post, which cites unnamed sources.
DoJ reportedly has the largest of the tech companies — Apple, Google and Yahoo — in its sights at the moment. Essentially, it is investigating possible agreements among companies not to poach talent from each other.
Wink and a Nod
These companies may have a hands-off understanding — though perhaps just a tacit one, Charles King, principal with Pund-IT, told the E-Commerce Times.
"Silicon Valley is such a fishbowl that it wouldn't surprise me that companies have a wink and a nod agreement among themselves not to engage in this kind of behavior," he said.
It will be difficult, however, for the Justice department to prove collusion, in King's view, which would be essential for a successful antitrust prosecution.
More than likely, King speculated, the DoJ is engaging in a bit of saber rattling.
"It may be there is an investigation under way, but I think what the DoJ is saying to folks in Silicon Valley is that they are not in Kansas anymore, and the ride free of regulations they enjoyed under the Bush administration is over; that the Justice department is going to be keeping a close eye on what they do."
European-Style Regulation
There is a new mindset at the Justice department, evidenced by the leaked news of this confidential inquiry, suggested Raymond Van Dyke, a partner with Merchant & Gould.
It "indicates the Obama administration's intent to carefully scrutinize American companies' business practices, particularly larger companies," Van Dyke told the E-Commerce Times.
"If, indeed, companies were clearly colluding to not hire employees from each other, this would be a violation of the antitrust laws," he noted, "but there is no indication that Google, Apple, Yahoo and other companies are doing this."
There is fear that the Justice department is adopting a more European approach in interpreting U.S. antitrust laws.
"Whereas the United States' antitrust approach has been to prevent restraints of trade and encourage competition," said Van Dyke, "the Europeans view dominant players with suspicion and hold large companies to task merely because of market dominance, as reflected in recent fines. The advantages of competition are secondary to actual or perceived dominance in the EU."
Large U.S. companies should consider themselves on notice that there is a new antitrust sheriff in town — or perhaps a new gendarme with views on competition and market dominance that are opposite those of earlier administrations, he concluded.
Even if there is a tacit agreement in place, it's questionable whether these firms actually abide by it. There have been a number of high-profile situations in which valued employees left one tech company to join another — and the former employer pursued the matter in the legal system.
The most notable was a dispute between IBM and Apple over Mark Papermaster, who served as vice president of IBM's blade development unit.
Papermaster left to join Apple, but IBM held him to a noncompete agreement that he had signed. Eventually, he was allowed to start with Apple — but only on the condition that he certify in court that he would not be using any of IBM's proprietary information.