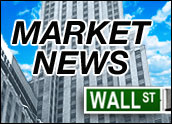 The DirecTV Group has reached an agreement to buy bankrupt Pegasus Communications satellite television assets in a deal valued at $938 million, the companies announced today.
The deal involves a payment of $875 million in cash plus agreed satisfaction and dismissal of all claims between the companies, including the $63 million judgment entered in May in favor of DirecTV against Pegasus.
The litigation concerned Pegasus Satellite's distribution of DirecTV services and Pegasus Satellite's bankruptcy.
Pegasus Satellite Communications, through its subsidiary Pegasus Satellite Television, is the nation's largest independent provider of DirecTV. It provides DIRECTV programming to rural areas in 41 states nationwide.
Bankruptcy Court Hearing
The companies said the agreement has been approved by the creditors' committee in Pegasus' bankruptcy proceedings. Pegasus Satellite Communications and certain of its subsidiaries, including Pegasus Satellite Television, filed for relief under Chapter 11 of the U.S. bankruptcy code on June 2.
El Segundo, California-based DirecTV said in a statement it released that it expects the transaction to be completed within the next four to six weeks, subject to the approval of the U.S. Bankruptcy Court in Portland, Maine, and to applicable antitrust filings and approvals.
DorecTV noted that it expects the bankruptcy court hearing on the transaction will be held in late August. The company also said it expects to complete the migration of Pegasus customers to DirecTV within 30 to 45 days thereafter. Pegasus had approximately 1.08 million customers as of June 1.
Chase Carey, president and CEO of The DirecTV Group, said: "This agreement gives DIirecTV a true ability to reach every home in America. DirecTV will have unencumbered access to an additional 10 million households and will be able to offer consumers in those rural markets the full benefits of DIRECTV programming, pricing and service."
End of Litigation
He explained: "The number of subscribers to DIRECTV services in rural areas has steadily declined in the last few years, and this will enable us to reverse that trend and grow our subscriber base in these areas going forward. This transaction also has significant financial benefits, including significant increased short-term cash flow and long-term value from both increased subscribers and cash flow."
Pegasus Satellite CEO Marshall W. Pagon said, "These agreements enable a final resolution to five years of litigation between Pegasus Satellite, DirecTV and the NRTC concerning Pegasus's right to distribute DIRECTV."
He asserted, "We believe that this will allow Pegasus Satellite's bankruptcy to be resolved quickly and with the least continued risk to creditors."
Pagon added, "Most importantly, these agreements assure that Pegasus Satellite Television's over 1 million subscribers throughout the U.S. will continue to receive uninterrupted delivery of DirecTV programming and that the sale to DIRECTV will be managed smoothly and without disruption of their satellite service."
Transfer of Customers
DirecTV and Pegasus have agreed to work together upon close of the transaction to ensure a seamless migration of Pegasus customers to DirecTV, and DirecTV customers in Pegasus territories will continue to receive uninterrupted service during this transition process.
"The transition will be seamless, and there will be communications with Pegasus customers to provide them with information about this transaction, as well as the planned migration process," Carey said.
In addition to the sale of assets to DirecTV, Pegasus Communications and the creditors' committee have reached an agreement in principle on the sale of the broadcast television stations owned by Pegasus Satellite to Pegasus Communications, subject to higher and better offers.