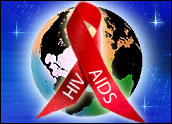 Not to be bested by the likes of Apple and Motorola, Dell and Microsoft are joining forces to create (Product) Red PCs that will help African women and children with HIV/AIDS.
The PCs will be crimson versions of Dell's XPS One line running Microsoft Windows Vista, and as much as US$80 of the purchase price will be donated to The Global Fund via (Product) Red, Microsoft said.
Details about the computers as well as a (Product) Red printer from Dell will be released later this week at the World Economic Forum in Davos, Switzerland, Dell Digital Media Manager Lionel Menchaca wrote on the company's blog on Tuesday.
"Wouldn't it be incredible if, through the simple act of choosing a PC, and at no extra cost to you, you could put someone living with AIDS in Africa on antiretroviral (ARV) treatment for more than six months?" wrote Microsoft product manager Nick White on the company's Windows Vista team blog. "Windows, Dell and (Red) are proud to introduce our (Product) Red products later this week. Look for details in the coming days."
More than $50 Million
(Product) Red was launched at the 2006 World Economic Forum by rock star Bono and Bobby Shriver, chairman of Debt AIDS Trade Africa (DATA), to raise awareness and money for The Global Fund, a health organization focusing on AIDS, tuberculosis and malaria.
Since its launch, (Red) has delivered a total of $50 million to that cause, it says.
Apple offers a version of its iPod nano for (Product) Red, contributing $10 from each sale to the Global Fund. Motorola, meanwhile, contributes from the sale of its (Product) Red phones to the Global Fund; amounts contributed vary with the product, country and service provider.
Customized Vista
The new (Red) PCs from Dell will include the XPS M1530 and M1330 notebooks and the XPS One desktop. All three will run Microsoft's Vista Ultimate (Product) Red, which has been customized with red-themed backgrounds, screen savers and gadgets, according to reports.
Microsoft and Dell will jointly donate $50 for every laptop sold — enough for nearly 4 months of antiretroviral medication — and $80 for each desktop, or enough for six months of medicine, Microsoft said. Dell, meanwhile, will contribute $5 for each sale of its 948 All-in-one (Product) Red Printer.
Not Just Beige Anymore
"This is an interesting conjunction of commerce and goodwill," Rob Helm, director of research at Directions on Microsoft, told the E-Commerce Times.
The news comes at a time when PC manufacturers are willing to take a few more risks, Helm noted.
"You're seeing more varieties of PCs appear both inside and outside the Windows world," he explained, such as the new MacBook Air and the Asus Eee PC. "This is an interesting project in that it generates some money for charity and goodwill for the companies involved, but it also encourages the idea that the PC is something other than a beige box."