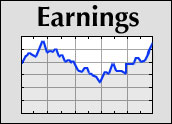 DaimlerChrysler has substantially increased its second quarter operating profit from $0.8 billion to $2.5 billion.
The Chrysler Group, Commercial Vehicles and Services divisions significantly improved their earnings, though the operating profits of the Mercedes car group and the other activities segment were lower than in the same period of last year.
Net income for the second quarter amounted to $675 million. The generally positive development of the group's operative business was partially offset by a negative impact of Mitsubishi Motors' net loss in its 2003 and 2004 financial year.
Earnings per share rose from $0.13 to $0.67.
Increases in Unit Sales and Revenues
Against the backdrop of a generally improving world economy but still sluggish economic recovery in the euro zone, DaimlerChrysler achieved second quarter unit sales of 1.3 million vehicles, 10 percent more than Q2 2003.
The DaimlerChrysler Group's total revenues increased in the second quarter by 9 percent to $45.2 billion, primarily as a result of the higher unit sales by the Chrysler group and commercial vehicles division.
However, there was an opposing effect from the appreciation of the euro against the U.S. dollar. Adjusted for currency-translation effects, revenues increased by 13 percent.
Employee Stats
At the end of the second quarter of 2004, DaimlerChrysler employed a total workforce of 383,724 people worldwide.
The increase compared with the number at the end of Q2 2003 was primarily a result of the inclusion of consolidating Mitsubishi Fuso Truck and Bus Corporation with its 18,300 employees in the Commercial Vehicles division.
This was partly offset by a reduction resulting from the sale of MTU Aero Engines with 8,400 employees at the end of 2003.
Outlook for Full-Year 2004
In the further course of the year, DaimlerChrysler anticipates only moderate growth for the major automobile markets of the triad.
There are signs of a continuing recovery of the North American truck market, and the European market for trucks and vans is expected to expand slightly compared with the prior year, while the bus market is likely to stabilize at last year's level.
DaimlerChrysler assumes that the strong competitive pressure will continue unchanged in all segments.
For full-year 2004, the Mercedes car group expects the models launched in the first half of the year and the models to come in the second half of the year to more than offset the slight decrease in unit sales of the first half year.