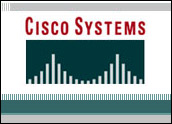 This week Cisco pulled the plug on the Flip camera, a pocket-sized video camera. It was an abrupt and surprising reversal, given the popularity of the camera and the fact that Cisco acquired it from Pure Digital just a few years ago for US$590 million.
Cisco's explanation: It is realigning its operations to focus on core — that is, corporate and network-centric — products.
What the Flip decision signals is Cisco's pulling back of its investment in consumer markets as stand-alone products, Cisco spokesperson Karen Tillman told the E-Commerce Times. Instead, the company will be approaching the consumer market from a different perspective — that is, from the perspective of making sure its network-centric products can handle the ever-growing proliferation of consumer electronic devices.
The exceptions will be Cisco's set-top box and home networking products, said Tillman, as they are close to Cisco's core of network-enablement.
It wasn't very long ago that Cisco was gung-ho on the markets it's now shying away from. As recently as 2009, CEO John Chambers said he foresaw the company's consumer business generating between $5 billion and $10 billion in the near term.
Why can't Cisco make up its mind? The Flip reversal indicates that it may have done just that, coming to the conclusion that the consumer market is not right for it, and that its acquisition — and others in the same vein — was unwise.
Strategic Missteps
Cisco made a number of consumer acquisitions in the hope that they would ultimately drive demand for its routers and switches, but that reasoning was off kilter, said Scott Testa, marketing professor at Cabrini College.
For starters, the routers and switch market has become commoditized, and Cisco is losing ground there. As for driving demand with new consumer products that it supports — well, it takes a particularly deft touch to stay in front of the latest gadget trends, Testa said.
"They never saw coming the possibility of the iPhone or Android having the same capabilities as the Flip video camera," he remarked.
"The Flip acquisition caused many of us to scratch our heads," said Kenneth B. Calhoon of Calhoon Consulting.
"Cisco's strength has always been business-to-business, and Flip just didn't fit in well," he told the E-Commerce Times. Yes, Cisco owns brands like Lynksys, which is somewhat consumer-oriented, "but Flip was pure video simplicity."
Brand, Identity and Product
While some are willing to chalk up the Flip acquisition and Cisco's push into consumer markets as an ill-timed mistake, Rob Frankel, author of The Revenge of Brand X: How to Build a Big Time Brand on the Web or Anywhere Else, said something more problematic may be at play.
Cisco is having trouble distinguishing its between brand, identity and product, he suggested.
"Were Cisco to have a true brand strategy, steps like the Flip fiasco could largely be avoided, because the brand strategy would have dictated what is — and more importantly, what is not — the proper course for the brand," he told the E-Commerce Times.
"If Cisco does have a brand beyond identity, I'd sure like to hear about it. Nobody I know can articulate why Cisco should be perceived as the only solution to its prospects' problem."
Cisco needs to be able to articulate that, he said. Until it does, neither will its customers.