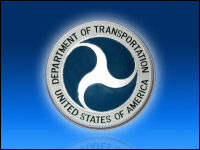 The U.S. Department of Transportation not only wants to construct highways, subways, railroads and airports for the traveling public, but also wants to build bridges to information technology vendors and providers.
The department has just launched a program to engage vendors and help educate DoT employees about available information technologies. Dubbed the "Technology Evaluation & Learning Series," or TELS, the program features informational meetings between IT vendors and DoT staff. The program embraces all vendors with IT products or services that could be of interest to the department, not just vendors that may already be under contract with DoT.
"DoT plans to offer briefings on a monthly basis to identify new and emerging technologies, update skill sets in the IT workforce, and encourage identification and implementation of new ideas," a DoT spokesperson said in a statement provided to the E-Commerce Times by public affairs staff member Olivia Alair. "We are hoping employees will become more aware of how new and emerging technology can help solve the problems we're facing as well as leverage current licenses and other contracts to take full advantage of available services."
Vendors Get Ample Face Time
Vendors appear individually at the meetings, a departure from traditional Industry Day sessions where many vendors meet with government agencies in a forum- or conference-style setting. The first meeting was conducted in late March, but the vendor was not identified. The topic of the session was related to security issues.
"Another goal of the program is to provide an organized way to respond to vendor inquiries and requests to demonstrate products and services," the statement provided by Alair said.
Within the TELS program, the department is referring to the sessions as "vendor technology briefings," or VTBs. "The VTB is not meant to be a sales platform," the DoT said in a blog post. "The goal of the VTB is to explore, inform, and understand new and emerging technology products and services relevant to DOT. Additionally, this is an exciting opportunity for the department's chief information office and your business to engender long-term partnerships."
The VTB meetings do not guarantee a business contract, DoT said. Discussions can range from general overviews to specific descriptions of a particular technology, service, procedure or best practice. Participating organizations are expected to make their presentations educational and informative by addressing topics such as industry, market and technology overview, business application and benefits for DoT, and case studies of other federal agencies if available.
In terms of what vendors can expect from the sessions, DoT said the meetings provide an opportunity for the presenter to "to introduce, meet, engage, inform, and educate key stakeholders within DOT." Such engagement can lead to increased interaction and collaboration, visibility into current concerns and areas of interest to DoT, and potential long-term business partnerships.
Ideal VTB candidates will be leaders in innovation in their industries, DoT said. Meetings are only offered when the schedules of the OCIO permit. Sessions are scheduled for a minimum of one hour, and take place at DoT headquarters in Washington.
The schedule of meetings is already extending into late fall, and the department is working on scheduling into next year.
"We look forward to hosting representatives from a variety of corporations to discover how your platform can increase our awareness of IT services. With your help, DOT will build a portfolio encompassing the most innovative companies in IT," DOT said in its blog.
The contact reference for the meetings is Megahn Duke at [email protected].
The Federal Buzz: Notes on Government IT
Vendor Opportunity at USAID: The United States Agency for International Development has plans for a major overhaul of its telecom and information technology resources. USAID is asking vendors to respond to a Sources Sought notice by April 12. While the notice does not offer an actual contract, the agency anticipates that it may use the notice to select a number of vendors for a later Request for Quotation. [*Correction – April 7, 2011]
The contract vehicle will likely be a GSA Information Technology (Schedule 70) offering, with a Blanket Purchase Agreement (BPA). USAID is seeking vendor input on a wide range of issues including telecom and broadband capability, the use of mobile media, cloud technology applications, data management, business applications, CRM, and financial management, among others. The notice specifically requests information about Google platforms. The agency notes that its current IT network encompasses 11,000 users. In Washington, USAID utilizes 400 servers at its operations center.
"There is a current effort to migrate these standalone servers to a virtual environment," the agency said, noting that would involve using VMware ESX. The agency network is currently supported by Cisco switches and routers. A strong security perimeter is maintained, with Juniper firewalls and Blue Coat network devices installed in all locations.
USAID currently uses a variety of resources including Microsoft Exchange for corporate email, with all email routing back through Washington. Microsoft Windows is the primary desktop and server operating system environment at the agency, with some Unix server implementations to support applications and databases.
Speaker Boosts Social Media: The U.S. House of Representatives needs to improve communications with the American people, and it should embrace new media to achieve that goal, according to House Speaker John Boehner, R-Ohio. The initial project will be improving the House website — House.gov. An enhanced site should be up and running before the end of April.
Boehner has set up a House technology operations team, led by Rep. Jason Chaffetz, R-Utah, to focus on improving external communications technology and expanding the dialogue between the American people and elected leaders.
"A critical component of House Republicans' Pledge to America was the promise to reform Congress and restore public trust in the institution. New technology and digital media are an important part of that process," said Boehner.
"To increase transparency, efficiency and citizen engagement, it is imperative that the House use technology to improve internal operations. The technology operations team will make recommendations to the leadership on how to provide secure means for constituents to conduct business with the House online," Chaffetz told the E-Commerce Times.
The group is open to engaging the private sector in meeting its goals — both in an advisory role and through contracting with IT vendors. "The House should leverage the brightest minds to increase transparency, efficiency, and citizen engagement," Chaffetz said. "Toward this end, our working group was created to engage with thought leaders in the private, advocacy and academic sectors on how the House can use technology to improve internal operations."
---
*ECT News Network editor's note – April 7, 2011:
Our original publication of this article called USAID "an agency within the U.S. State Department." In fact, USAID is an independent agency that receives general direction and overall foreign policy guidance from the Secretary of State.