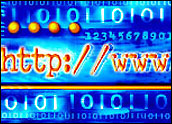 When the Web was young and designers were eager to prove their technological talents, chaos ruled. Pages often were too busy or featured large graphics that brought site visitors' browsers to a grinding halt. Because layouts were not standardized, surfers had to hunt for information, and abandoned shopping carts were commonplace.
Now that the Web has become ubiquitous, certain design conventions have been widely adopted, making the e-shopping experience easier. For the most part, too-large graphics and clashing colors are gone. But that does not mean Web designers are free of all sin.
"There are plenty of mistakes still being made," Jared Spool, founding principal of usability firm User Interface Engineering, told the E-Commerce Times. "There are many people who still don't get it."
Visitor Center
Many e-tailers' cardinal sin comes down to this: They are convinced that shoppers are coming to their site for only one purpose: to shop. Yet the real-world experience of browsing and selecting items differs greatly from online shopping, and designers need to understand that difference.
As Spool said, "They think they know why people are coming to their site, but they really don't know. Not very often, anyway."
He noted that site visitors often are looking for something specific, whether it is a particular item or information about an e-tailer's return policy. Even a minor site design detail can make an enormous difference in the purchase outcome.
Sales To Boot
For example, User Interface Engineering tested how online shoppers bought hiking boots from the REI and L.L. Bean sites. The firm found that although the boots were nearly identical, REI easily outsold its competitor. The difference: REI featured a photo that showed the sole of the hiking boot, while L.L. Bean did not.
"This example shows that you have to know what the customer wants," Spool said. "It's crucial to know how they're shopping at your site and what they want."
He suggested that designers communicate with customer service more frequently. Although on the surface the two departments might seem quite separate, they are both focused on making customers happy. Sharing information about effectiveness of promotions, customer frustrations and poor navigation can help prevent future design snafus.
Divide and Conquer
Beyond becoming acquainted with customer needs, designers are making many smaller errors as well. In terms of navigation, Spool noted, many e-tailers do not divide content into logical departments.
"People need to know what to expect in a department," he said. "They get surprised if it doesn't make sense."
Naming a department turns out to be more important than a designer might realize. Spool has noticed, for example, that on an apparel site, shoppers are surprised to find sandals inside a shoe department section. Although both items can be considered footwear, many people make a distinction between shoes and sandals. Such tiny misperceptions can prevent an e-tailer from selling its stock of flip-flops.
Sometimes, however, division is not a good thing. Gallery pages, which feature multiple items on a single page, are often given short shrift by designers, according to Spool.
While he acknowledged that creating multiple pages can ease server load issues, he insisted it makes more sense for a company to buy more and better servers than to include too many gallery pages in a series.
"Few people buy anything on a second or a third page," he said. "It turns out that a single long gallery page does much, much better than multiple pages."
Sound Machine
Web designers have been lauded for their innovation, but there is still one area in which they seem fearful to tread: audio. Often, designers may believe sound or music is intrusive and will drive people away from a site.
However, Dave Schroeder, founder of sound design company Pilotvibe, disagreed, telling the E-Commerce Times that traditional usability arguments against audio are shortsighted.
"People cite the fact that it can slow down the browsing experience or that users have to have their speakers turned on," he said. "But consumers will embrace audio if they're able to access better, richer content. Besides, the advances in bandwidth, MP3 technology and Flash have changed our capabilities for using audio on sites."
Audio is not for every site, of course, since there is power in presenting goods in a clean graphical treatment. For some sites, though, Schroeder said designers should not commit the sin of being afraid to experiment.
"Media that deals with education, news and entertainment can always be improved with audio and still remain very usable," he said. "To forego the potential impact to speed up a download can be a mistake. After all, audio is the one component of interactive media that can actually come into the room and surround the user."
Scrub-a-Dub
For his part, David Rollo, creative director at Web development firm Macquarium, told the E-Commerce Times that some designers err in not keeping their code clean.
"There is a lack of code hygiene in the HTML sometimes," he said. "Unless the HTML is self-coded, applications like Dreamweaver and GoLive still carry the baggage of unneeded code and tags."
He noted that this flotsam and jetsam can bog down a site and make it sluggish. The solution is to employ an application, such as WatchFire, that tidies code and keeps it sparkling clean.
People also are not using cascading style sheets consistently, Rollo added. This affects fonts, kerning and other design components that ultimately can frustrate or confuse a user.
In general, sites should be easy on the eye and geared toward the user experience, not just seen as a way to sell. Rollo said that keeping the focus on what customers want rather than on what they will buy will help designers go a long way toward avoiding clutter.
"Some e-tailers today want to do and sell too many things," he said. "A dash of OfficeDepot.com, a hint of LandsEnd.com with a pinch of Amazon leads to what I like to call 'Frankendesign.' As tough as it was for old Frank to get a date, it will be equally as tough for e-tailers with this slapdash approach to get a sale."