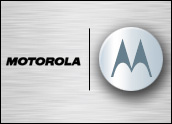 Motorola's earnings for Q1 show a continued decline in revenue — this time, by 28 percent. Its net loss was US$231 million on revenue of $5.37 billion. In the same period last year, Motorola's earnings tanked by $194 million on revenue of $7.4 billion.
The decline was due in part to plummeting handset sales, which have fallen to just under half their level of a year ago. This quarter, the company moved some 14.7 million devices, compared with the 27.4 million it sold in the year-ago quarter.
There were some bright spots in Motorola's report, however.
For instance, demand is growing for the prepaid service launched by Sprint Nextel in January under the Boost brand, and Motorola is the only device supplier for that program.
Also, the company has implemented a series of cost reduction measures that seem to have stemmed some of its losses — although adding to charges in the near term. Like many companies, Motorola has laid off thousands of employees during the recession. In a Jan. 21 filing, it estimated first-quarter charges related to severance pay would total about $106 million, with most of the payments associated with its cost-cutting plans occurring in the first quarter.
Nevertheless, these positive glimmers apparently aren't strong enough to end the company's downward spiral.
"Motorola is in a tailspin," Scott Testa, a professor of marketing at St. Joseph's University, told the E-Commerce Times.
"A lot of their business is under an enormous amount of pressure," he said, noting the company has not had a runaway success since the launch of the Razr several years ago.
"It might want to consider spinning off its handset business," Testa added. "It is really getting beat up in that area in particular."
Indeed, Testa went as far as to suggest that unless Motorola is able to turn itself around in short order, it should be broken up and refocused on a few core areas.
One such prospect could be the development of an Android-based device. "It will be a good way for it to differentiate itself," Testa said. "Certainly, it can't hurt at this point."
Android Coming
Android plans have been in the works for close to a year, Ryan Reith, a mobile analyst with IDC, told the E-Commerce Times. Three quarters ago, Motorola "announced a plan to consolidate its mobile platform strategy, taking it down to two: Windows mobile for its enterprise line and the Android for consumers." By the end of the year, Motorola will have released at least one, if not more, Android-supported devices.
"It is a great strategy for the company," Reith said. "Motorola has had disappointing earnings calls over last couple of quarters. So, what it is doing now makes a great deal of sense. Instead of rushing a device out of the door now, it is taking the time to get it right."
Motorola will come to market with a full solution using the Android platform, Reith predicted. "I expect to see new designs and innovations in terms of hardware as well."
Demand for the Android is there, he added. "It is a huge opportunity for a lot of manufacturers, because it offers such flexibility."
There is also a lot of run room for Motorola in the domestic market. Google announced it would develop the Android platform in 2007, with the first mobile phones hitting the market in late 2008. So far, only T-Mobile USA carries an Android phone, the G1, in the United States.
Globally, there is more activity: Taiwanese hand set manufacturer HTC was the first to introduce a smartphone for the Android platform and is reportedlyplanning three more. according to news accounts.