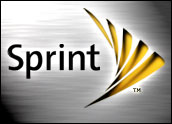 Sprint Nextel sustained a harsh legal blow this week that could have wide-ranging effects across the entire mobile telephone industry.
A judge in California ruled that it is illegal for Sprint to charge so-called early termination fees when customers discontinue their wireless phone service before their contracts with the carrier end.
Alameda County Superior Court Judge Bonnie Sabraw ruled in a class-action lawsuit on Monday that Sprint must reimburse its customers in California US$18.2 million it collected in early termination fees. Sabraw also told the carrier to discontinue its efforts to collect another $54.7 million in early termination fees from about 2 million Californians.
"We're disappointed, but this is a tentative decision and we are focusing now on our response to the court," Sprint Nextel spokesperson Matthew Sullivan told the E-Commerce Times.
Next Step in Legal Process Unclear
It's unclear whether Sabraw's decision will stand or be overturned by a higher court, said Charles Golvin, a wireless telecom analyst with Forrester Research.
Another possibility is that regulators such as the Federal Communications Commission, which oversees the entire telecommunications industry, will weigh in on the matter at some point, he told the E-Commerce Times.
"I don't know what will happen with the regulators or in the courts. I understood that Sprint is appealing the ruling," Golvin said.
The suit against Sprint Nextel is not the first of its kind. Verizon Wireless settled a similar suit a few weeks ago.
"I'm a little surprised Sprint didn't take a similar tack," Golvin said. "One of the big problems they're having is customer satisfaction, especially amongst Nextel customers. Of course, they're also struggling financially."
Sprint Nextel's Recent Financial Problems
In May, Sprint Nextel reported a loss of $505 million on $9.3 billion in revenue for the quarter ended March 31, compared to a $211 million loss on $10.1 billion in revenue for the same period the year before.
The carrier blamed the 8 percent year-over-year decline in revenue on a flagging wireless business that saw its total subscribers drop from 53.6 million in the first quarter of 2007 to 52.8 million in the first quarter of 2008.
Congress, FCC Could Weigh In
The lawsuit could add to already-existing pressure on Congress and federal regulators to step into the fray over early termination fees, Golvin said.
"Various regulators and Congress will take a look at this," he said. "There's clearly momentum building for action to address this because it's perceived as unfriendly to consumers. While contracts are a good vehicle for reducing churn, they are not always so good for keeping customers happy. You don't want them to think you're squeezing them for every last penny."
Some carriers have already adopted a proactive approach to dealing with the early termination fee issue. T-Mobile, AT&T and Verizon Wireless prorate customers' early termination fees based on how long they've been with each carrier.
In other words, a customer who stays with a carrier longer would pay proportionately lower early termination fees.
CTIA Actively Lobbying FCC
The Cellular Telecommunications Industry Association has already petitioned the FCC for a ruling to determine whether early termination fees are rates or fees, said CTIA spokesperson John Walls.
"Federal law today says states cannot regulate in the areas of rates charged by a company or entry into a market by a company," Walls told the E-Commerce Times, "and we feel strongly that early termination fees are part of the rate structure for wireless service."
CTIA believes that early termination fees should be considered part of a carrier's overall rate, reasoning that mobile subscribers enjoy the benefit of the lowest-possible service rate for a specific period of time in exchange for signing a long-term contract. In addition, consumers benefit from being able to purchase a heavily subsidized handset, Walls said.