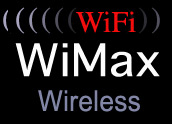 Sprint will merge its broadband wireless operations with WiMax firm Clearwire in a multifaceted deal that will create a US$14.5 billion venture to expand high-speed wireless connectivity across the U.S.
In addition to merging the two companies' broadband wireless operations, the deal calls for Google, Intel through Intel Capital and cable companies Comcast, Time Warner Cable and Bright House Networks to take stakes in the combined entity. The firms' investments total $3.2 billion, with Comcast investing $1.05 billion, Intel $1 billion, Time Warner $550 million, Google $500 million and Bright House $100 million.
The joint venture will seek to bring WiMax-based high-speed Internet access to 140 million people across the United States by the end of 2010.
Ownership Stakes
Sprint will own a 51 percent stake in the resulting company, which will retain the Clearwire name, while Clearwire will own 27 percent. The strategic investors will receive a total ownership stake of 22 percent, an investment of $20 per share.
The agreement is "an opportunity to unlock and bring visibility to the value of [Sprint's] spectrum assets, technology and expertise" while also leveraging what the other partners bring to the table, said the company's CEO, Dan Hesse.
Sprint had begun marketing its own WiMax service under the Xohm brand. "Contributing those advances to a strongly backed new company — in which we'll hold the largest interest — provides Sprint with additional financial flexibility, and allows Sprint management to leverage and focus on our core business," Hesse added.
The deal came following days of rumors and about six months after a high-profile false start, with Sprint announcing a joint venture with Clearwire last August, only to have the deal unravel amid the corporate credit crunch. Sprint was known to be searching for other investors to help bankroll the massive capital expenditure needed to build the network.
Saving Sprint?
Sprint shares rose modestly in midday trading Wednesday on the news, climbing 2 cents to $9.21. Clearwire stock was up less than 1 percent to $19.59.
Clearwire CEO Benjamin Wolff will become CEO of the new venture, while Sprint's Chief Technology Officer Barry West will serve as president. The venture will use Sprint's existing tower and fiber networks and will offer wholesale access agreements to Sprint, Comcast, Time Warner and Bright House.
As part of the deal, the cable providers will also offer Sprint voice and wireless services as part of a bundle to customers. Sprint had recently announced that cable partners were ending a previous similar venture, known as "Pivot."
For Google, the investment provides guaranteed open access to a high-speed network for its Android mobile phone operating system and another mobile beachhead for its advertising services. Google will also be the search provider for the company's WiMax services. Intel, meanwhile, will work with other hardware and chipmakers to integrate WiMax chipsets into its next-generation of mobile processors.
That the cable and technology companies backed the Sprint-led effort reflects the growing concern that AT&T and Verizon have become too dominate in the wireless space, Bear Stearns analyst Phil Cusick said in a research note.
Whether the group effort pays off, however, remains to be seen, he added. That approach "could leave the insurgents slow to maneuver and open to poor execution."
Addition by Subtraction?
For Sprint, a main asset of the deal may be the ability to focus on its core wireline and wireless businesses, where it has seen large-scale customer losses. Several of Sprint's recent bold moves have not panned out, with the company reportedly considering unraveling its merger with Nextel and with some shareholders pressing Sprint to back off plans to invest billions to build a WiMax network. Plus, Deutsche Telekom reportedly earlier this week was preparing to bid on the company.
AT&T and Verizon will not feel competitively threatened by the joint venture, JupiterResearch analyst Julie Ask told the E-Commerce Times.
"The investments will give Sprint a boost, and make it more likely the network will get built out in the near term," she said. In some ways, Sprint needed to be more aggressive. "AT&T and Verizon are the market leaders in wireless, so they are less likely to take risks."
It is unclear if WiMax will be the dominant technology for wireless broadband, which promises to enable more wireless services, including mobile video and audio downloads.
AT&T and Verizon are investing in a different approach to high-speed broadband, or 4G, known as "Long Term Evolution," but neither of those networks are expected to be active before late 2010.
WiMax, likewise, is far from proven on the same large scale, with questions about whether the same speeds can be achieved in all areas, said Sanford C. Bernstein & Co. analyst Craig Moffett.
"This is a coalition of blue-chip companies, so if they can get and stay on the same page, it could be formidable," he told the E-Commerce Times. There may be competing motivations and ideas, however, that could lead to discontent or slowdowns.
"The WiMax industry is rooting for this to work and for things to move quickly, but a lot of work remains," he added.