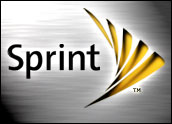 Sprint may be seeing a resurgence in the mobile market. The company's stock climbed 13 percent last week following reports of a Verizon exec telling investors Sprint had started "doing better." The industry has since seen intense speculation that fewer Sprint subscribers are defecting to the top two carriers, Verizon and AT&T — a notion on which neither company will comment.
Sprint has been struggling for some time. The nation's No. 3 carrier lost more than a million customers in the first quarter of 2008, following scores of defections in 2007 and 2006. Most of those have come from the Nextel side of the company, and the vast majority have traditionally moved to either AT&T or Verizon.
The Nextel Challenge
Regaining the trust of the Nextel community may be Sprint's biggest challenge. The US$70 billion acquisition — completed in 2005 — is largely seen as the start of its trouble.
"In the past, what Nextel did right was really target vertical enterprise segments," Susan Welsh de Grimaldo, senior analyst with Strategy Analytics, told the E-Commerce Times. "They really knew their customer space there and had the right products and services for them."
Sprint, however, seemed to lose focus of what made Nextel succeed, instead treating all its customers — Sprint or Nextel — with a singular, uniform approach.
"I think that's going to be the place that Sprint needs to be able to refocus," Welsh de Grimaldo said. "They need to try to look at how to tap back into those areas that they were so good at approaching before in the Nextel space and really reengage those enterprise segments."
Some shareholders have suggested selling off the Nextel division, but no significant steps have been taken in that direction thus far.
Growth Focus
One recent sign of success is in Sprint's latest handset — the Samsung Instinct smartphone — which has been seeing strong sales since its release. Of course, the phone will face its toughest feat with the launch of the much-hyped iPhone and new Blackberry Thunder later this year.
"What they've been lacking has been devices to go after some of the core customer segments," Welsh de Grimaldo noted. "Where Sprint's done well is on the content and the data side … and now I think trying to get some of the devices out there to attract the right subscriber base and tap into that will be really key," she said.
Another potential area for future growth will be in Sprint's joint WiMax venture with Clearwire, slated to be launched in half of America by the year 2010. Still, the company has a long way to go to reverse the financial damage done.
"They've certainly been having challenges, but they still have a lot of things going for them," Welsh de Grimaldo told the E-Commerce Times. "I think they're starting to do some things in the right direction."
Sprint representatives did not immediately respond to requests for comment.