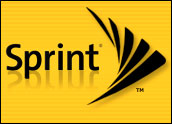 Sprint Nextel posted results Monday that show the third-largest telecommunications firm continues to struggle amid high rates of customer defection and financial losses of more than a half billion dollars.
Released just days after Sprint announced an ambitious plan to partner with Clearwire on a national WiMax wireless broadband company, the company's first-quarter results show that Sprint's net loss more than doubled to US$505 million.
Revenue was down 7.5 percent to $9.33 billion. Sales would have fallen even more if not for a boost from IP-related services that helped offset the weak performance of the wireless division, where revenue was down 9 percent to $8 billion.
Shedding More Customers
While Sprint also shed 1.07 million post-paid subscribers — the most profitable class of customers for most carriers — those numbers were not as bad as its own forecast of 1.2 million defections. Likely as a result, Sprint shares rose more than 2 percent in midday trading to $9.57.
The optimism among investors may also have stemmed from Sprint's pledge to take another look at its operations with an eye toward possibly divesting some assets. Some shareholders have called for Sprint to sell off its Nextel division, for instance.
Sprint's wireless business "will continue to face challenges in the short term," said CEO Dan Hesse. However, the carrier is "making progress in methodically attacking the sources" of its performance issues, he argued.
Sprint launched a new branding campaign and targeted customer services improvements in the quarter, Hesse added, part of a bigger push to implement "larger organizational and strategic decisions."
No News Is Bad News
Given the growth of rivals, the wireless unit remains a concern for Sprint investors. The company's churn rate, or customer turnover, rose to 2.45 percent in the quarter, up from 2.3 percent a year ago, and Nextel customers were leaving at an even higher rate, it said.
Sprint benefited from having everyone expect it to turn in a miserable quarterly report, telecom industry analyst Jeff Kagan told the E-Commerce Times. Attention has already shifted to the longer-term prospects of the company.
"The question is, what will Sprint Nextel look like a year from now and going forward?" he questioned. "The changes the company is making look good, but they will take a few quarters to show up in the bottom line. The problems the company is wrestling with did not occur overnight, and they will not be corrected overnight."
Hesse, who came on board in December to help engineer a turnaround, will likely be given a few more quarters to show results. "The company got off track and spent a few years wandering in the desert, and now it will take several quarters to nudge it back on track," Kagan commented.
Fixing Sprint's image and its customer service snafus are key factors, but its network holds up well against those of larger and growing rivals such as AT&T and Verizon, Kagan argued. Those companies have the added benefit of gains from their investments in video networks, however, a market Sprint decided not to pursue.
To Spin or Not to Spin?
Asked during a conference call on the results whether spinning Nextel off is a possibility, Hesse said all options will be considered, but added that selling Nextel comes with "significant complexities."
While Sprint continues to operate Nextel on a separate network, extensive back-end integration has taken place, with all customers of the merged company finally on a single billing platform, for instance.
"Nothing is off the table completely," Hesse said.
Another candidate for spinoff may be Sprint's traditional long-distance business, which has been losing residential customers to VoIP (Voice over Internet Protocol) options but still has many major business accounts. A more urgent concern for Sprint may be righting its credit ship, with its debt recently downgraded to junk status by rating agency Standard & Poor's. Hesse pledged to address that issue by continuing to seek ways to cut costs in addition to the 4,000 layoffs already in the works.
Limited Options
The debt issue will need to be addressed before more ambitious plans to address the company's core issues can be undertaken, Bernstein & Co. analyst Craig Moffett told the E-Commerce Times.
"Hesse found himself with several issues to address when he took over, and new ones keep arriving," he said. "He addressed WiMax with the Clearwire deal, but that's a long-term move, and now the attention has to focus [on] the immediate future."
Investors have been patient toward Hesse when it comes to stemming customer defections — both AT&T and Verizon gained nearly as many customers as Sprint has lost over the past year and a half — but will want strong action to raise the company's debt rating and enable it to access the capital it needs to restart growth, Moffett noted.
Given the billions spent to buy and then integrate Nextel, selling it off smacks of desperation — especially since the business would likely bring only a fraction of the $35 billion Sprint paid in 2005 if sold now, he added. "Sprint has limited options for a big sweeping move to make a difference quickly."