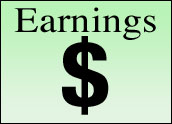 Cablevision Systems today reported financial results for the second quarter 2004. According to a company statement, consolidated second-quarter revenues increased 25 percent to US$1.2 billion compared to the prior year period, based on continued growth at the company's Telecommunications Services and other divisions.
Cablevision's operating income totaled $159.1 million compared to operating income of $26.2 million in the prior year period. Consolidated adjusted operating cash flow for the quarter increased 48 percent to $435.4 million compared to the year-earlier period.
Cablevision President and CEO James L. Dolan commented on the earnings: "For the second quarter, Cablevision's video, high-speed data, voice and Lightpath businesses generated excellent results, reporting a 17 percent increase in net revenues."
Consumer and Telecommunications Services
In the second quarter, Dolan went on to say, Cablevision "led the cable industry in the growth of high-speed data," ending June with a 27 percent penetration rate.
"Cablevision has also achieved, in a short period, a nearly 40 percent penetration rate for digital video and enjoys enthusiastic consumer response to our digital voice offering," he said, "which added 44,200 customers in the second quarter."
For the company's Telecommunications Services, which includes Cablevision's cable television consumer services and Lightpath business services, second quarter 2004 net revenues rose 17 percent to $775.2 million and operating income increased 76 percent to $109.9 million, both compared to the prior year period.
The Cable Television division, comprised of analog and digital video, high-speed data (HSD), voice and R&D technology, recorded second quarter net revenues of $730.4 million, up 17 percent compared to the prior year period.
About Cablevision
Cablevision Systems provides entertainment and telecommunications services. Its cable television operations serve roughly 3 million households in the New York metropolitan area.
The company's telecommunications offerings include its Interactive Optimum digital television offering, Optimum Online high-speed Internet service, Optimum Voice digital voice-over-cable service, and its Lightpath integrated business communications services.
Cablevision's Rainbow Media Holdings LLC operates several programming businesses, including AMC, IFC, WE and other national and regional networks.
Rainbow also is a 50 percent partner in Fox Sports Net. In 2003, Cablevision's Rainbow DBS launched its VOOM satellite service, the first service to offer a comprehensive array of HD television programming.