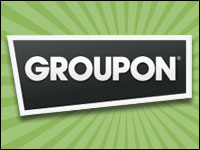 Daily deal industry leader Groupon dropped some 8.9 percent in stock value on Tuesday, following the release of a report from Susquehanna Financial Group and Yipit.
The report surveyed some 400 merchants about their experiences with Groupon, LivingSocial and other providers in this space. A healthy majority — eight out of 10 merchants — liked their experiences working with daily deal companies. However, slightly more than half, or 52 percent, said they would not run another deal in the next six months. Close to 24 percent said they planned to feature only one deal in the next six months.
Merchant Discontent
It has not been a secret that merchants need to be careful in how they participate in a daily deal offering if they want to have a profitable experience.
Drawbacks can include too many one-time buyers who do not become regular customers, deals discounted too low for merchants to make a profit, a surge of orders when a company is unprepared to fill them — or conversely, too few takers for a deal the company has invested effort in preparing to fulfill.
This particular report came at an inopportune time for Groupon. Its stock price began to slide within weeks of its going public late last year. Indeed, Groupon has been battling the investment community's negative perceptions about its business model since it filed its first S-1 with the Securities and Exchange Commission in preparation for its IPO. Almost overnight it went from the darling of the tech community to becoming yet another example of a company that was overhyped.
The crux of the problem for investors is that Groupon's business model does not appear to be sustainable for several reasons — one being that many merchants do not find it profitable to participate in these deals. Hence, the stock drop after this latest report.
Just One Report
However, it is just one report, Boyan Josic, CEO of Daily Deal Media, told the E-Commerce Times. Other reports — including one produced by Daily Deal Media — have found that merchants were eager to participate in these offerings to take advantage of their unprecedented outreach to customers.
"Groupon can access 150 million consumers a day — that is not something your average television station or publication can do," noted Josic.
Indeed, BIA/Kelsey, which has been tracking the daily deal market from its beginnings, recently revised upward its projection for the industry as a whole. Its March 2011 forecast anticipated revenues of about US$1.2 billion. In September, it revised that figure to close to $2 billion for the year.
A Healthcare Trend
One anecdotal trend that may boost daily deal participation — or further boost, depending on one's view of the industry — is the increasing popularity of healthcare service offerings on these sites. Many of these are cosmetic, such as Botox injections and liposuction. Increasingly, though, discounted offers for dental work and eye exams are also popping up.
The trend toward health deals is unlikely to make much difference to the model either way, in the view of Peter Krasilovsky, an analyst with BIA/Kelsey.
"I am sure there are people shopping around for deals that way, but this is inherently a model to appeal to people with disposable income," he said. "I don't think there are too many people without healthcare who are using these sites to afford care. That wouldn't be a sustainable model anyway — what medical practitioner would want to target uninsured people?"
An Adaptable Model
Still, both the number and type of medical care offerings on these sites appear to be growing, noted Josic.
"It is not surprising," he said. "This is a model that is adaptable to many different sectors and services."
How well it will do, though, remains to be seen, added Josic. While Groupon, et al, do lend tehmselves to almost all conceivable services, some fit the group buying model better than others.
Groupon did not respond to our request to comment for this story.