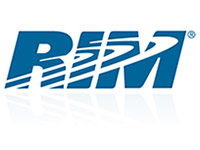 Research In Motion is moving toward a change in corporate leadership that could have Mike Lazaridis and Jim Balsillie giving up their titles as co-chairmen of the board, according to a Financial Post report. Barbara Stymiest, an independent director who joined RIM's board in 2007, is said to be most likely to replace the co-chairs.
A committee of independent directors, including Stymiest, have been evaluating the structure of the company's board and considering the possibility of having an independent chair instead of a lead director. The company is deciding whether to separate to roles of chairman and CEO, a move that has been met by resistance from Lazaridis and Balsillie, who are also co-CEOs.
Shareholder pressure and reports that the co-chairs have been exerting too much power over the board are some of the reasons that RIM may have decided to shake up its corporate leadership. The committee's review is expected by the end of January.
In related news, RIM rang in 2012 by reducing the price of all PlayBooks to US$299. The price cut applies only to the company's online store, where all PlayBooks — 16 GB, 32 GB and 64 GB — are priced at $299 regardless of memory capacity. This price drop could be an attempt to compete with Amazon's $199 Android-powered 8 GB Kindle Fire tablet
RIM's Promise of Change
In June of last year, RIM announced it would create a group to examine the company's leadership. The announcement came in response to calls for changes in RIM leadership by an investment group.
"As previously disclosed, RIM's board has established a committee of independent directors with the mandate to study the company's governance structure and report their findings by Jan. 31, 2012," RIM spokesperson Marisa Conway told the E-Commerce Times. "The committee is on track to meet this schedule, and the board will then publicly respond to the recommendations of the committee within 30 days."
A Shift in Power
A change at the top would almost certainly mean installing a single leader, ending confusion about who is in charge.
"A reshuffle would remove some of the boardroom power currently held by Balsillie and Lazaridis," Neil Mawston, director of global wireless practice at Strategy Analytics, told the E-Commerce Times. "It would also clear up a little uncertainty about who is the main go-to chairperson."
RIM's co-chairs are also co-CEOs, and Lazaridis is the company's founder. Together, the two own a substantial interest in the company. That means the influence of these two leaders will not be easily stifled.
They may give up power on the surface, Mawston speculated, but in practice, they will likely wield significant control.
"In reality, the two co-chairmen are hugely influential characters with large amounts of stock, so they would still be wielding considerable boardroom power," he said.
Challenges for a New Leader
The new chairperson would need to be "strong-willed, decisive and persuasive," continued Mawston.
"He or she will need a strong knowledge of mobile and portable hardware, software, services, storage, advertising and convergence," he said. "RIM needs a change in culture, not just structure."
A new CEO would also need to restructure the company and change its business culture to make RIM a leaner, faster and more-decisive operation, suggested Mawston. "For too long, RIM has tended to sit on its hands, and this has cost it lost revenues. Apple launched a touchphone in 2007, but RIM has still not responded with a credible device nearly five years later."
New Platforms Are Not Easy
RIM's recent problems run farther and deeper than a quick change at the top can resolve, however. The company is currently undertaking a major technology shift.
"I'm not convinced you can point the finger at just two people," William A. Stofega, program director for mobile device technology and trends at IDC, told the E-Commerce Times. "RIM is in a difficult transformation, moving from a platform that is showing its age to something that is highly technical and advanced."
The operating system RIM bought from QNX is "incredible," Stofega noted, and RIM's base is waiting for something new.
"That's difficult, no matter who's in charge," he said. "You have to get the new platform in place and get app developers excited about it. That's not easy to do."
PlayBook Price Cut
With the PlayBook discount, it's not clear whether RIM is dumping inventory or repositioning the product in the marketplace.
"Dropping the price of the PlayBook will help RIM to shift excess stock, but it's not a silver bullet to solve RIM's problems," said Mawston. "RIM needs to respond with a superior tablet product, ideally with a new sub-brand and an enhanced ecosystem, when it launches PlayBook 2.0 and PlayBook 3.0 in the coming quarters."
The PlayBook discount may also reveal the product's weak position among tablets.
"The price cut on the PlayBook speaks volumes about where RIM is in the marketplace," said Stofega. "Maybe people will take a look at the PlayBook with the lower price, but they need more applications written for it."