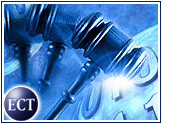 Last week The Recording Industry Association of America (RIAA) targeted another file-sharing service, Audiogalaxy, with its copyright protection campaign.
The association filed a lawsuit against the Internet company, alleging that it encouraged users to copy and distribute copyrighted works, and that its filtering efforts were minimal.
The RIAA, a trade organization for major record labels, is joined in the suit by the National Music Publishers Association and the Harry Fox Agency, which represents songwriters. The suit was filed in New York federal court.
Don't Play It Again, Sam
In its suit, the RIAA charges that Audiogalaxy had ample knowledge of the infringements occurring on its system and actually touted itself as the next Napster.
"With functions such as the ability to download entire songs and albums, cover artwork and software, as well as a peer-to-peer file-sharing function, Audiogalaxy's system is even more egregious than that of Napster," the complaint states.
The RIAA claims the service was repeatedly warned that it was diving deep into copyright infringement waters, but Audiogalaxy kept taking the plunge anyway.
Matt Oppenheim, senior vice president of business and legal affairs for the RIAA, told the E-Commerce Times: "Though claiming fealty to copyrights, Audiogalaxy continues to offer up virtually all of the music we told them should be excluded. The firm's sieve-like filter has been totally ineffective."
Holes in the Screen
The RIAA seems especially irked by Audiogalaxy's half-hearted filtering attempts. When presented with a list of no-no songs the service employed some blocking techniques, but with mixed results. Often, a song with multiple matches would be blocked in some cases and not in others.
If it had not been for the Napster suit, Audiogalaxy may have eschewed even that level of filtering. The service only began filtering attempts after a federal judge ordered Napster to start blocking access to copyrighted works in mid-2001.
"Audiogalaxy and Napster are cut from the same cloth," Oppenheim said.
Out of the Groove
Proving to be relentless in trying to take down file-sharing sites, the RIAA has copyright suits pending against Napster, MP3Board, Kazaa BV, StreamCast Networks, Grokster and Madster.
Last week, Kazaa gave up the fight, declaring itself crushed under legal costs. Also, recently, the attorney for StreamCast stepped aside when it became obvious that the company would soon run out money for legal fees.
It remains to be seen whether Audiogalaxy can buck the trend and find enough ready cash for lawyers. Although suits against such "music for the people" start-ups have sparked discussion about the value of free online music, even powerhouse Napster was ultimately felled by litigation.
CEO Edward P. Murphy of the National Music Publisher Association said that through its obvious disregard for copyright, Audiogalaxy had hastened filing of the suit. He added that "[to] do otherwise would be to abandon America's music community to the pirates."
Audiogalaxy representatives failed to respond to NewsFactor's query prior to publication.