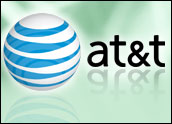 AT&T reported strong financial results for the first quarter of 2007 on Tuesday, including doubling its earnings over those from the same quarter a year ago.
The San Antonio-based company reported net income of US$2.8 billion, or 45 cents per share, for the period ending March 31, compared with $1.4 billion, or 37 cents per share, a year ago.
Behind those rosy results are the acquisition of BellSouth — which the company said resulted in savings of about $300 million in the first quarter — along with growth in wireless revenue, which was up to $10 billion, an increase of more than 11 percent since last year.
Less 'Churn'
AT&T acquired BellSouth last year for $67 billion; this was the company's first full quarter since the merger took place.
"We had an outstanding start to the year," said Edward E. Whitacre Jr., AT&T chairman and chief executive officer. "Merger integration is on track, volumes continue to be solid and we expanded margins in both wireless and wireline."
AT&T also reported gains in wireless data revenue, which was up 66.8 percent over the same quarter a year ago, and reductions in subscriber "churn," or the rate at which subscribers drop the service. Average monthly subscriber churn for AT&T's postpaid wireless customer base was 1.3 percent in the first quarter — its best rate ever, down from 1.6 percent in the year-ago quarter and 1.5 percent in the fourth quarter of 2006.
"They beat our estimates by 5 cents thanks to cost savings and a faster share-buyback program," Standard & Poor's analyst Todd Rosenbluth told the E-Commerce Times. "We think these trends are going to continue throughout 2007."
Cause for Concern?
The number of new subscribers added to AT&T's wireless service was the one area that caused some widespread disappointment among observers, with 1.2 million added in the first quarter, for a total of 62.2 million. That's up 11.5 percent, but many analysts were hoping for gains more like 1.5 million, Stifel Nicolaus analyst Chris King told the E-Commerce Times.
"Certainly wireless growth disappointed the street, and that had a negative impact," King said, though the numbers were in line with his firm's expectations.
The company's shares were down 56 cents to $39.21 in early afternoon trading on Tuesday.
"Compared with prior periods, the growth was a little more limited," agreed Rosenbluth. However, when growth exceeded the 1.5 million mark in the past, it was generally through prepaid customer growth, he noted, whereas in this quarter's report, much of the growth came from postpaid customers, he said. "We think the postpaid market is the most important for the company. It bodes well that that's where it's seeing gains."
Looking Ahead
AT&T's traditional wireline business is facing challenges, Rosenbluth said. "More important, however, the stock has been an extremely strong performer," he added. Standard & Poor's currently has a hold rating on the stock.
Stifel Nicolaus also has a hold rating on AT&T stock, King said, and that has been in place since before the first-quarter report. "I don't think there's anything that's hugely impactful one way or the other out of these numbers," he stated. "It was largely in line."
Because AT&T has excluded so many costs from its pro forma, however — amounting to roughly $2 billion, King said — "It's a company that's difficult for us to get our arms around."
Moving forward, two factors could limit AT&T's top-line growth potential, King added. First, wireless penetration rates in the United States have reached about 80 percent, and could indicate slowing growth throughout the industry. Second, "we're beginning to see a slowdown in IT spending across the board," he said, "and that could pressure the top line even more."