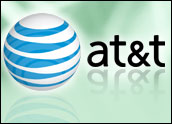 Wireless giant AT&T is reportedly planning to scale back its SMS text-messaging packages to exactly one plan: the Messaging Unlimited plan for US$20 per month. New users who do not wish to subscribe to that plan will be charged on a text-by-text basis at 20 cents per SMS and 30 cents per MMS. Starting Aug. 21, the $10 bundle that offers 1,000 messages per month will be gone.
AT&T is keeping its Family Unlimited Messaging plan intact, according to Engadget, which broke the news. Current customers can reportedly keep their texting plans even if they switch handsets.
A request for comment was not returned to the E-Commerce Times in time for publication.
Highly Lucrative
Texting, which generally costs wireless carriers very little to support and carry over their networks, is a cash-cow in more ways than one for these companies. It's a wildly popular mode of communication, not just for young people but also for adults.
One of the findings in a recently released Pew Internet & American Life Project study is that the vast majority of smartphone owners — 92 percet — use their devices to send or receive text messages.
Growth, however, does seem to be slowing, according to another set of statistics from CTIA. It found that text messaging grew just 8.7 percent — for a total of more than 1 trillion texts — in the second half of 2010 compared to the prior six months.
This trend will more than likely continue, Jefferson Wang, a partner at IBB Consulting, told the E-Commerce Times.
"IBB believes that text messaging should begin to flatten out, with adoption by those under 35 near saturation, but will likely gain popularity with those 35 years and older."
For SMS text messaging to continue to thrive as a revenue generator, carriers need to continue to develop new solutions and simplify the price plans, he said. AT&T is clearly an example, but Wang also thinks AT&T is scaling back its offering to simplify things for the back-end network operator as well.
New Solutions
New product offerings, though, is where the true growth will be — and hopefully they will be sexy enough to lure the under 35 age group as well.
Wang points to group messaging and location-based messaging integrated with location-based services as examples, as well as the ongoing rolled out of voice-to-text and text-to-voice solutions.
Enter the Social Networks?
It is debatable, though, whether such offerings will be enough to turn the tide against another, far larger and potentially more devastating trend than mere saturation.
Social networks such as Facebook are starting to offering competing services. Last week, in fact, Facebook launched a new mobile app that provides message services as well as group chats between phone contacts and Facebook friends. Twenty-four hours after it rolled out the app, it had topped the list of free apps in the iTunes store.
Other smartphone apps can be used to instantly send and receive messages without incurring SMS fees from a wireless carrier.
The timing of AT&T's new text messaging plan is interesting considering Facebook's new service, which basically sidestep carriers completely, Charles King, principal with Pund-IT, told the E-Commerce Times.
"We may be seeing the end of text messaging as a cash generator for service providers. After all, if you are paying good money for a text messaging service and you have a smartphone, it will be a whole lot more cost-effective to use one of the social networks."
Carriers have been down this road before, though, King noted. A decade or more ago it watched long-distance calling get pre-empted by other technologies.
"Carriers are seeing the ground shift underneath them again," he concluded.