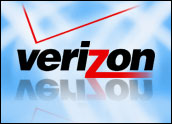 Sometime this year, Apple will almost certainly unveil an iPhone compatible with Verizon Wireless' — and Sprint's, for that matter — CDMA-based network.
Apple is also working on another GSM iteration of its iconic device, which will be released by AT&T later this year, according to The Wall Street Journal, which broke the story on Monday.
The timing is right for another upgrade to the iPhone, which stormed onto the market in 2007, and it's no shocker that Apple may be planning a release for Verizon Wireless.
The rumors about Apple making a CDMA version of iPhone for Verizon have been around for a while, said Azita Arvani of the Arvani Group.
"There was also the speculation that AT&T's exclusive deal with Apple on iPhones would end in 2010. So, it is timely to speculate that the Verizon iPhone might be coming," Arvani told the E-Commerce Times.
"Of course, Apple's secrecy makes it hard to know what is going on for sure in Cupertino," she continued, "but we do know that Apple shopped iPhone with Verizon few years back, but the talks broke down. We also know that Verizon has been totally taken aback by the success of the iPhone — how it has helped AT&T gain a competitive edge, and how it has blown a brand new life into the smartphone category."
Manufacturing Schedules
The upgraded GSM iPhone is reportedly being manufactured by Taiwanese contract manufacturer Hon Hai Precision Industry, which also developed Apple's earlier iPhones. Pegatron Technology, a subsidiary of Taiwan-based ASUSTek, will be manufacturing the CDMA version, according to the Journal.
Verizon and Apple declined to comment to the E-Commerce Times for this story.
Who Wins, Who Loses
If the reports are true, there will be a significant realignment in the smartphone universe. The big winner, of course, will be Verizon, which should find itself with an additional 3.5 million new customers in the first six months, according to a research note by Sanford C. Bernstein analyst Craig Moffett.
Apple will also have a place in the winners column, said N. Venkat Venkatraman, chairman of the information systems department at Boston University School of Management.
Apple will be a winner not only because it will expand its marketshare to customers who refused to migrate to AT&T for the iPhone, but also because having Verizon carry the iPhone should put a dent in Android's growth.
"Apple is developing a phone for the CDMA network as a first step to neutralize the Android — both here in the U.S. and then in other parts of the world, where adoption is likely," Venkatraman told the E-Commerce Times.
Most smartphones run on CDMA technology in Japan, for example, he noted.
Can Verizon Handle It?
AT&T might benefit as well if Verizon's network should prove to be unequal to the task of handling the iPhone's traffic, Patrick Gilbert, president and CEO of 4SmartPhone, told the E-Commerce Times.
AT&T received a black eye from news reports about dropped calls — not to mention a healthy dose of critical ads mounted by Verizon, he said.
Chances are there will be problems with Verizon's network, Gilbert speculated.
"There were reports of problems after it rolled out the Droid, which was very popular," he recalled. "The iPhone, of course, will deliver 10 times that amount of traffic — if not more."