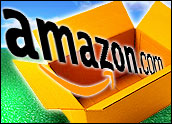 Amazon has launched its own line of consumer electronics products, starting with audio video cables and blank DVD media. It plans to add more accessories and other items in the coming months.
The company is leveraging its formidable brand name for this endeavor, positioning AmazonBasics products for customers "that want exceptional value."
Eventually, the company wants to offer customers as wide a selection as possible in the product line, according to Paul Ryder, vice president of consumer electronics for Amazon.com. It also plans to introduce the line on its international sites in the coming months.
Amazon did not return the E-Commerce Times' call requesting comment in time for publication.
Private Label, Big Profits
Offering a private label is a smart move for any retailer, said Scott Testa, business professor with Cabrini College.
"Private-branded items generally have higher profit margins," he told the E-Commerce Times, pointing to private label products from retailer Best Buy as an example.
Amazon has benefited from decades of watching as other brand names have outsourced the manufacturing process while maintaining control of the customer — Testa cited Dell as an example.
Amazon's fundamental business model — as aggregator of other manufacturers' products — may pose some challenges for the retailer.
"No manufacturer wants to see a retailer coming out with its own private label goods," Testa explained. "It is the retailer who will have the best leverage with the clients."
In the case of Amazon, that leverage is huge, he added. "For all intents and purposes, a retailer like Amazon is perfectly able to cut out the middle man and feel few ramifications."
Brick and Mortar?
Amazon has weathered any number of rumblings of discontent from its partner stores — some more successfully than others. Target is an example of the latter. Earlier this year, it announced it would go its own way, severing its ties with Amazon when its contract runs out in 2011.
There are many possible reasons for the split. One is that Target may want to secure better control over its operations as it gets ready to revamp its music, movie, book and video game offerings by adding trailers, audio clips and book reviews. Another possibility is that it wants to better control the customer experience.
Whether other retailers will follow suit if they find themselves competing with Amazon-branded products remains to be seen.
However, it's unlikely that Amazon will make the ultimate competitive play: opening its own brick-and-mortar retail store.
"I just don't see it," Mike Kraus, retail adviser for AllBusiness.com and principal of Storetouch, told the E-Commerce Times. "It is not their model, and once you go into that realm you are looking at different — poorer — margins all together."
Also, "Amazon's product line is so huge that it would be impossible to sell in a traditional retail channel," he noted.
Amazon is certainly shedding its image as a retailer that mainly sells books, continued Kraus. "They are bringing on category after category."
At bottom, though, "AmazonBasics is another way for it to grow its long-term bottom line," he said.