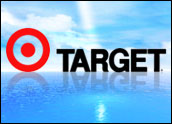 Target is taking control of its e-commerce operations and striking out on its own. The discount retailer plans to build and manage its own platform for Target.com when its current contract with Amazon.comruns out in 2011.
Target has outsourced its Web site's platform and fulfillment operations to Amazon for the last eight years. In announcing the decision to reclaim this aspect of its business, Target.com President Steve Eastman said that it is in the best interests of the company to assume full control of the platform if it wants to deliver a customized multichannel experience.
Target and Amazon did not return the E-Commerce Times' calls requesting comment in time for publication.
Sign of the Times?
It may be that Target's decision is merely a sign of the times — that is, companies are finally mastering the ins and outs of stellar e-commerce service. Toys 'R' Us and Borders, for example, are two otherlarge companies that have taken back their online operations.
Ten years ago, complaints proliferated about Web sites' poor customer service, opaque tracking-and-shipping information, inaccurate inventory data and difficult return processes. Many large retailers, eager to build out their online presence with as little damage to their brand as possible, contracted with third-party operators such as Amazon. Indeed, given Amazon's success in online commerce from the very beginning, it was a natural partner.
Target's move signals a growing understanding among larger sellers of the importance of mastering all the touch points with their consumers, said Eric J. Karson, an associate professor of marketing at the Villanova School of Business.
"We already know that multichannel shoppers spend more than single-channel shoppers, and it makes sense for organizations that can to maintain as much control over all those channels as possible," Karson told the E-Commerce Times.
It is possible that the down economy and subsequent pressure on retail margins also played a role in Target's decision — along with its clear desire to be in control of its customers' online experiences, Karson added. "I have to say, though, I was always surprised that a firm as large and successful as Target farmed out its Web operations and fulfillment. Now, they just have to make sure [the transition] is seamless and error-free."
A Disagreement on Terms?
While Amazon was in a position to grab the low-hanging fruit in the early 2000s, its always-developing expertise and technology are what kept its clients.
Amazon's services are considered among the most efficient, with the company staking out a position as the Wal-Mart of e-commerce platforming, Raymond Van Dyke, partner with Merchant & Gould, told the E-Commerce Times.
"Over the nearly 10-year collaboration, Amazon provided much of Target's online presence — the e-commerce platform, order fulfillment and guest services operations," he noted.
It is possible that the parting of the ways stems from a disagreement between the two companies over terms, Van Dyke speculated.
In May, Target announced plans to revamp its music, movie, book and video game offerings by adding trailers, audio clips and book reviews — "areas of intense interest for Amazon," Van Dyke said.
Still, it is certainly possible that Target simply concluded it was in its best interests to handle its own business interface.
More companies are opting for this route "with the power of the Internet and the increasing sophistication of e-commerce platforms becoming available," observed Van Dyke.
"Whether this is a sign of bigger things — such as Amazon's waning influence in this quintessential domain of theirs — is uncertain," he said, "particularly since Jeff Bezos has been and remains aforce in the industry."