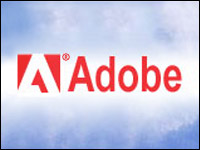 Adobe's planned acquisition of Web analytics firm Omniture took nearly everyone off guard when it was announced Tuesday. Now that the idea has had a chance to sink in, though, it seems to be growing in popularity.
"I think it really does make sense," Steve Ashley, an analyst for investment research firm R.W. Baird, told the E-Commerce Times.
Giving Web designers and developers the ability to code in the tags that Omniture uses to monitor the habits of site visitors will make it much easier to keep track of the impact of constantly changing content, he said.
That could mean better results for Adobe's clients and, ultimately, a boost for its own bottom line.
The Deal
Adobe is planning to use cash on hand and an existing line of credit to buy Omniture for US$1.8 billion in cash. The deal will pay Omniture stockholders $21.50 per share, a 45 percent premium over the stock's 30-day average.
Omniture, based in Orem, Utah, has 1,200 employees and reported $295.6 million in revenue in 2008, according to Adobe.
It produces a suite of products and services designed to help operators of large Web sites — e-commerce and others — attract and study visitors. The goal is to use that data to optimize their sites for maximum effect and keep those visitors coming back.
Adobe expects to close the deal by the end of November; Omniture will become a division within Adobe.
Reasons for the Deal
The decision to buy Omniture was driven by customer demand, said Adobe CEO Shantanu Narayen in a conference call on Tuesday.
"Increasingly, our customers have been asking us to help them deliver more effective solutions for assembling and delivering targeted Web content and applications that can be measured and optimized, effectively creating an end-to-end solution," he said.
That may be true, but it's not anything Wall Street analysts had been expecting, said Baird's Ashley.
"It wasn't on anyone's mind," he remarked.
That said, the deal does make sense from an analytics perspective and from the point-of-view of Adobe's bottom line, noted Ashley.
Analytics Assist
Omniture's work requires that Web content be tagged so that it can be tracked.
"One of the big challenges is that Web sites are very dynamic," said Ashley. "Web sites are changing constantly. Keeping Web sites tagged is an enormous job."
By integrating tagging functions into the design and development process using Adobe's Creative Suite Web design and development tools — something that may be coming as a result of the deal — companies could significantly speed the workflow and get more comprehensive results from their analytical tools, Ashley pointed out.
"The tagging can be done upstream by the designer," he added.
One question is how much the design and development community will buy into such integration.
"I think there is a backdrop of clamoring for something that could help make media more transparent, more manageable, more accountable from a business standpoint," said , said Gartner analyst Andrew Frank. "The question is how deep that goes into the design process."
Revenue Also a Driver
The acquisition should help Adobe from a revenue perspective, Ashley said, even if it never integrates analytics tagging tools into the Creative Suite products.
Unlike a company such as Oracle, which may get 60 percent of its revenue from subscription maintenance accounts, Adobe derives little revenue from recurring or subscription-based transactions, noted Ashley. That's something the company's executives recently indicated they would like to change.
The Omniture acquisition, if it does nothing else, does give Adobe a recurring revenue stream to draw from, Ashley said, particularly at a time when the recession has slowed sales of its core creative products significantly.