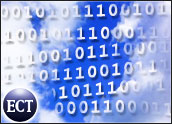 Cloud computing may still be in its infancy, but Google, Amazon and IBM — as well as other large vendors — have rolled out cloud services at almost breathtaking speed. Indeed, it might appear these tier one vendors already have the multibillion dollar industry sewn up.
That is not true, of course. Any new industry undergoes shifts before it officially is deemed "mature" and closed to outsiders. There is still enough room in cloud computing for new players — even smaller vendors that are eager to enter the space.
There is actually not much overlap between the territory held by the Googles, Amazons and IBMs of the cloud computing world and smaller vendors. Google and Amazon tend to provide infrastructure cloud computing services such as storage or database andWeb servers, explained Rob Kall, president of Bookt, a Web services provider to the global vacation rental industry.
"Smaller vendors tend to be more application-centric," he told the E-Commerce Times.
Service Level Heights
Of course, any credible vendor will need to match the service levels of Amazon and Google, said Jeff Pattison, CIO of Inttra, a Software as a Service e-commerce platform for ocean shipping.
"This will require multisite, redundant Class A data centers," he told the E-Commerce Times. "They will also need to provide the on-demand scalability that is the hallmark of the larger vendors."
However, these are not huge barriers to entry, noted Kall.
"Today, most of the infrastructure needed to run a cloud-based service can be outsourced to larger vendors. The key to a credible offering is what type of service level agreements the company offers, and how redundant and scalable their architecture is."
Specialization is also key, Kall said, which is easier for a smaller provider. "In general, services that require specific industry knowledge and relationships are more suitable for a startup, whereas solutions that rely on massive capital investments — like multiple redundant data centers — can only be offered by the very large players."
Small cloud computing vendors are able to build and sell new tools that operate efficiently in the market, as well as invent imaginative solutions to anticipated challenges, AppRiver CEO Michael Murdoch told the E-Commerce Times. "Security as a Service is a great example of this. In fact, there probably is not a better example of a successful SaaS service than in-the-cloud spam filtering."
Matching Platforms
There are more prosaic reasons why small cloud computing vendors are able to poach market share from the established players. One top factor is that many applications cannot be supported by Google or Amazon's platforms, Steve Oberlin, chief scientist of Cassatt, told the E-Commerce Times.
"The cloud vendor generally makes assumptions about cloud service, which are all defined differently. It could very well be that what they offer does not match your own application," he said.
Indeed, that happens a great deal of the time.
Engine Yard is an example of this, Tom Mornini, cofounder and CTO of the company, told the E-Commerce Times.
"I don't believe our relatively small size is an advantage itself, but I do believe our focus gives us advantages over the larger and more raw resource providers, in that our offerings are custom designed to serve Ruby on Rails applications." Engine Yard's offering is tailored to the Ruby on Rails environment, he explained, including a tailored runtime stack for Ruby on Rails.
Of course, there are firms out there that are carving out a niche by helping companies integrate these offerings.
"Our thinking is that cloud computing is ushering in a new approach and way of thinking of the role of IT that is anything but traditional," David Rice, founder of TrueCloud, told the E-Commerce Times. "Companies now have offerings based on SaaS, for instance — offerings that didn't exist five years ago. But they still need help in pulling all these resources together."
Why Compete?
Many small vendors see their role in cloud computing vis-a-vis the big players as more complementary than combative.
"The nice thing about cloud computing is that there is more of an opportunity to collaborate and partner," Colleen Smith, director of SaaS at Progress Software, told the E-Commerce Times. "Google and Amazon have figured out a way to offer computing power at a low cost because of volume, so the opportunity for the small vendor is to provide value-added services to the cloud offerings."
The nature of the cloud, Smith added, is such that multiple service providers can all play together, and the end result is more value at a lower cost to the end customer.
A cloud computing vendor could, for instance, leverage existing wireless technologies and other resources to deliver an application that permits wireless voting in public elections, David Aviv, vice president of advanced services for Radware, told the E-Commerce Times. "When you have a broadband mobile access point, you can visit the cloud like any dedicated application."
There are many mobile operators that are working to utilize the cloud to offer future services, he continued. "By merging and marrying these technologies, you can provide something very interesting to users."