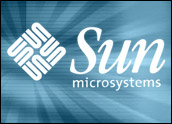 Sun Microsystems has acquired Belgian cloud computing company Q-layer for an undisclosed price.
Q-layer makes software that automates the deployment and management of corporate IT infrastructure such as servers, computers and Web-based applications in both public and private clouds.
"Cloud computing" is a term used to describe a form of computing in which IT-related capabilities are provided to users as a service accessible via the Internet.
Sun's stock was up 1 percent to US$5.02 per share in late-day trading on Wednesday. However, that is down 72.2 percent from its 52-week high of $18.03 per share.
What Q-layer Brings
Q-layer fills a hole in Sun's cloud computing infrastructure, said Forrester Research analyst James Staten.
"If you want to have a set of resources dedicated to your organization, whether it comes from your own data center or a public cloud, this tool gives you a self-service portal where you can specify what you want — and then it will string it all together on the back end," Staten told the E-Commerce Times.
Cloud Strategy Unclear
Sun has yet to reveal much of its cloud computing strategy, Staten said, "but you can expect an evolution of Network.com, one of the first network clouds for high-performance computers. Right now, [Network.com is] very difficult to interact with for developers."
Sun will probably build its cloud computing initiative on its own virtualization technology and gear it toward Java developers, he said.
Virtualization technology is designed to help customers deploy new services faster, maximize existing IT infrastructure, and make it easier to monitor and manage that infrastructure.
Sun's expertise in helping organizations deploy and manage internal IT infrastructure could translate into Sun helping large businesses deploy internal cloud computing infrastructure, Staten speculated.
Lags Competition
Sun is behind other large cloud computing players such as Microsoft, Amazon.com, Salesforce.com and Google, Forrester's Staten said, "but they're not too late to this game. They have a very loyal following of developers and customers that use their software, and their best bet is to focus on those customers."
That said, the market for Sun-based technology products is not big, so the company must expand its appeal to customers outside of its current install base, Staten noted.
"That's going to be a lot harder," he said. "Sun isn't viewed anymore as a leader. They're viewed as a questionable partner now."
Indeed, Sun's core business — selling servers and high-performance workstations to businesses and large organizations — is on shaky ground.
In mid-November, Sun announced it would lay off 6,000 employees, or 15 percent of its workforce, over the next year. The move, which Sun said would save it $800 million annually, cost the company $600 million in restructuring costs.
The layoffs were a response to Sun's flagging server business, which has lost market share to larger competitors such as HP, Dell and IBM.
Given the magnitude of the job cuts, it's questionable whether Sun has enough employees with the necessary talent for innovation and technical savvy to execute a successful cloud strategy.
"There's a lot of reason to worry about that," Staten said. "Sun hasn't announced where its cuts are coming from. They've said cloud computing is a strategic initiative, and you would think it would be shielded from cuts. But cloud computing is also very dependent on other areas of technology, and if those areas are cut, it will weaken Sun's cloud computing initiative."
Cloud Must Be Profitable
Sun must make strides toward ensuring that its cloud computing initiative becomes profitable soon.
"If this recession goes through 2010, Sun's going to have to be in profit-generation mode first," Staten said. "If Sun gets halfway through this recession and its cloud computing initiative isn't profitable, it will be really hard to justify investing in it at the same level."