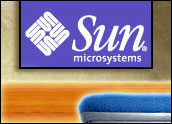 Beleaguered server and software maker Sun Microsystems said Friday that it will lay off as many as 6,000 employees, or 18 percent of its worldwide workforce, over the next year.
Sun's announcement appears to confirm fears that the economic turmoil that has overtaken the financial services and manufacturing sector has now spread to the technology sector.
Sun also announced that it will reorganize its software business and merge some units into other operations. Rich Green, executive vice president for software, will leave the company. Green had held the position since 2006.
Sun expects the layoffs will save it as much as US$800 million annually, starting in the next full quarter. However, Sun will also incur a one-time cost of as much as $600 million as a result of the workforce reduction.
Reducing Headcount Isn't Cheap
"It's expensive to lay people off," Andrew Reichman, a senior analyst at Forrester Research, told the E-Commerce Times. "It sounds like the severance packages will be for half a year to a year, just based on those numbers. It's a sad thing whenever a company has to lay off that number of people."
Nearly every vendor in the IT space is suffering from tough times, Reichman noted. Sun, in particular, has had a rough go of it lately.
Sun reported that earnings in the quarter ended June 30 fell nearly 74 percent to $88 million, compared with earnings of $329 million during the same period a year ago. Quarterly revenue fell 1.4 percent to $3.78 billion, down from $3.83 billion during the same period in 2007.
Sun reported earnings of $403 billion for the fiscal year ended June 30, down nearly 15 percent from the previous fiscal year.
Sun Tries to Reinvent Itself
Sun has struggled to compete against other larger server and software makers such as Dell, HP and IBM.
"There's a lot of competition in the hardware space from vendors who can produce higher volumes [of servers and related hardware] at lower costs," Reichman said. "Sun has always competed based on performance — not cost."
On the software side, Sun's biggest competitor is Red Hat, a maker of Linux-based server software.
"The bulk of the market is moving away from Unix and more towards Linux platforms," Reichman said. "Sun made Solaris open source, and I think it is still figuring out the best way to demonstrate the value of open source Solaris compared to other options. Sun's struggling to reinvent itself in a changing economy."
Sun has superior technology, Reichman said, but its biggest challenge is finding the right way to bring those technologies to market and turn them into revenue drivers.
What the company can't do is give up on its tradition of innovation, he said.
"The risk with so many layoffs, of course, is they could lose some innovation by letting go of this number of people at a time when they need it the most," Reichman said. "This is a key inflection point for Sun, and they need their best and brightest to get back on track."
Like many hardware and software companies, Sun has been hurt by the slowdown in IT spending among financial institutions, which constitute a large bulk of its customers.
"This isn't a surprise, but it's definitely a big deal," Reichman said. "So far, Silicon Valley has not been hit as hard as Wall Street, but the two are very tightly linked. Companies that are related to banks and financial services are struggling. This is the biggest shockwave to hit the technology sector."