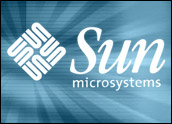 Sun Microsystems has chalked up its third profitable quarter in a row, a testament that the company's turnaround plan is taking hold.
Profits for the server company's fourth quarter were US$329 million, or 9 cents a share — a significant step up from the 5 cents a share analysts expected. It is also a 180-degree turn from where the company was a year ago, when it reported a net loss of $301 million, or 9 cents a share.
A similar comparison can be drawn with respect to profits for its fiscal year, which ended in June. Sun reported revenue of $13.87 billion, a 6.2 percent increase over the 2006 fiscal year, and a profit of $473 million. By contrast, it reported a loss of $864 million for the previous year.
Q4 revenue rose to $3.84 billion from $3.83 billion, a negligible increase of just 0.2 percent due to weakness in its storage and device sales. Overall, revenue from products fell 1 percent, but revenue from services rose 3 percent.
Buttressing some of the product lines' less-than-stellar performance is an 8.5 percent operating margin that was more than double the company's May projection of 4 percent, Frederic Ruffy, an analyst with the investor education firm Optionetics, told the E-Commerce Times. Operating expenses fell to $1.49 billion from $1.97 billion, he noted. Lower prices for memory chips also helped boost margins.
Meanwhile, the company forecasts year-over-year revenue growth for fiscal 2008 in the low to mid-single digits. It expects gross margins to be in the 43 percent to 46 percent range and continues to look for ways to cut costs.
Pat on the Back
Sun was quick to crow about its accomplishments.
"We exceeded the commitments made a year ago to restore Sun to 4 percent operating profitability in Q4, and did so by delivering our single best operational quarter since 2001," CEO Jonathan Schwartz wrote in his widely read industry blog.
"On an annual basis, we improved Sun's profitability by over a billion dollars. A billion. We grew revenue, expanded gross margins, streamlined our operating expenses — and closed the year with an 8 percent operating profit in Q4, more than double what some thought to be an aggressive target a year ago."
Yesterday's Doubt
The stronger-than-expected earnings per share number, higher margins and lower operating expenses helped give shares of Sun Microsystems a lift early Tuesday, jumping 33 cents to $5.22.
"Overall, the report was good news for Sun shareholders," said Optionetics' Ruffy.
Indeed, prior to the earnings release there was doubt Sun Microsystems could even meet lowered expectations.
"There was a lot of nervousness heading into the numbers," Ruffy said. "Prior to [Tuesday's] rally, Sun Microsystems' shares were down 9.8 percent so far in 2007. Shares fell 7.7 percent last week and lost 3 cents to $4.89 on Monday."
Also, he noted, the revenue guidance for 2008, cost-cutting plans, and the commitment to the share buyback also seemed to help restore some confidence in Sun Microsystems.
A New Approach
The earnings jump can be credited to new products Sun Microsystems has introduced in recent months, noted Charles King, founder of Pund-IT, as well as an intangible factor.
"In essence, under Schwartz's leadership, [Sun] has stopped acting reactively and has begun to be very proactive — not just in going after customers, but in how it presents itself to the market," he told the E-Commerce Times.
Sun has always portrayed itself as being a strong data-centric provider of servers and, to a lesser extent, storage products for the enterprise, King explained. "What has changed is that it is demonstrating that it is now capable of developing interesting new products aimed at meeting the needs of existing or prospective customers."
The development of the x86 server and a less traditional approach to microprocessor development are two examples of this successful approach, he noted.
Sun has also moved forward aggressively with the T1- and T2-based Niagara servers, he added, which has helped the company reposition its fortunes.
Sun's cost-cutting initiative also had much to do with its move to profitability. "You get to black ink on the balance sheet by either saving money or making more money," King observed, and Sun took both routes.