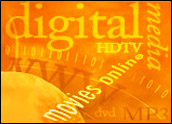 A Hollywood talent agency and an Internet advertising company are joining forces in a new venture designed to help create, find advertisers for and distribute over the Web professionally produced short-form video content.
The new company, 60Frames Entertainment, has secured US$3.5 million in funding from institutional and individual investors including Tudor Investment Corporation and the Pilot Group. 60Frames will act as a studio of sorts for content created by experts filmmakers such as Joel and Ethan Coen, said the company.
United Talent Agency (UTA), a large Hollywood talent and literary organization, joined with ad agency Spot Runner in launching the new business. The motivation, they said, was a "response to the creative and advertising communities' need to optimize the financial and creative potential" of Web-distributed digital content.
Helping the Pros
The plan calls for 60Frames to work with the professional artists to secure financing and "greater ownership over their intellectual property and participation in all revenue streams including advertising." The films, beginning with short comedies, will be accessible through Web video portals, social networking sites, mobile and other "emerging broadband outlets," said 60Frames.
The company will help professional artists "create new formats, characters and stories that will be the brands of the 21st century," according to 60Frames CEO Brent Weinstein. Weinstein, before being named CEO, headed UTA's digital media department and its new online division.
Business-Friendly Efforts
The company should raise the quality standards for Web-distributed content, noted Jeremy Zimmer, one of the new company's board members. While he and other 60Frames executives didn't come right out and say they want to grab a slice of the lucrative pie being eaten mostly by YouTube, Zimmer offered this comment: "60Frames is the direct response to the growing interest in the Internet by professional artists and their requirement that it be as business-friendly as possible."
While nobody can deny user-generated content, such as that found on YouTube, is incredibly popular these days, advertisers are reluctant to get involved. It is here, apparently, that 60Frames hopes to find its niche.
"Many of Spot Runner's clients want to participate in online entertainment but are not comfortable with the brand risks associated with user-generated content," said Spot Runner CEO Nick Grouf. "60Frames provides companies with an ideal way to connect with their customers through original, top-notch content created by leading Hollywood talent."
Show Them the Money
YouTube's explosive popularity has not been accompanied by a proven way for it to generate money to compensate content creators, noted Andrew Frank, a research vice president at Gartner. That gives professionals little incentive to create expensive-to-produce, high-quality content for Web distribution, a problem 60Frames might solve.
"I think it's a response to the fact that YouTube has clearly accelerated the interest and audience around online video," Frank told the E-Commerce Times. "But it's also a response to the fact that YouTube has also faced challenges with the financing and economics of online video despite its huge audience. Advertising still remains something of a question mark on YouTube. Their intention to compensate consumer creators also seems to be a challenge that this company seems to be taking on in, perhaps, a more concerted way."
60Frames, said Frank, faces challenges, but he noted, "There's no question that the thirst for online content, especially video content, is still growing quite strongly and that there is still a clear opportunity for professional content to find its way into this new world."