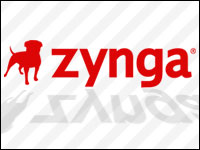 Online game maker Zynga reported a net loss during its first quarter as a publicly traded company, due mostly to heavy stock compensation from its IPO and an increase in research and development costs.
Revenue at Zynga, however, was up 59 percent during the last three months of 2011. The company brought in US$311.2 million, compared to $195.8 million a year ago.
But because the company had to pay a one-time stock compensation of $510 million after its IPO filing, Zynga reported a net loss of $435 million, or $1.22 per share. The "Words With Friends" and "Farmville" maker took in a $43 million profit a year ago.
Gamers and Players
Active daily users expanded from 48 million one year ago to 54 million for the final three months of 2011. To help cater to the growing crowd, Zynga invested heavily in developing new games on a variety of platforms. The company reported that it spent $444.7 million in research and development costs over the past year, a more than eightfold increase.
Investors, however, were not amused. Shares fell as much as 11 percent in after hours trading Tuesday and continued to trade low around midday Wednesday. The company expects to see shares increase 24 to 28 cents going into 2012 thanks to momentum on the mobile front and a variety of new games, according to Mark Pincus, Zynga's founder and CEO. The company on Wednesday released one of those games, "Slingo," a combination of slots and Bingo.
"The company suggests that its growth will be weighted toward the second half of 2012, which tells me that a crop of new games will probably make their debut around summertime," Lee Simmons, industry specialist at Dun & Bradstreet, told the E-Commerce Times. "If the company can turn any of these releases into a bonafide hit, then I expect this fourth-quarter news to be nothing more than a distant memory for investors," said Simmons.
Zynga didn't respond to our requests for comment.
In It for the Long Haul
Excluding Zynga's tax compensation and other expenses, the company's revenue was above most Wall Street expectations. Shares took a tumble, though, partially because the nature of the industry makes it difficult to measure how Zynga will look a year or more from now.
"The fact is that Zynga is a games company, and their revenues are more closely correlated to new game launches and growth than to overall user numbers. We don't know the revenue profile of each game, so I think we expected revenues to ramp more rapidly," Michael Pachter, managing director of equity research at Wedbush Securities, told the E-Commerce Times.
To pursue new launches and future growth, the company turned to R&D during the end of 2011.
"The company significantly increased its marketing and R&D expenditures during the quarter in an effort to grow its user base and develop new games. It also acquired a new technology infrastructure and went on a hiring spree to flesh out its expertise in mobile gaming. In the long run, this could prove a wise move for Zynga," said Simmons.
Investors might have to be patient for that kind of growth, according to Justin Byers, lead business intelligence analyst at VCExperts.
"Like any company, especially those that are new to the public market, they will need to show their work and provide some indication of sustainable growth. It will more than likely take a couple of consecutive quarters to do this," he told the E-Commerce Times.
Weaning Off Facebook
Zynga has many of the top-played social games on the market, but in an ever-changing field in which trends come and go rapidly, competitors such as Electronic Arts are always right around the corner. To make sure it stays relevant, Zynga may need to reduce its reliance on its main platform, Facebook.
The company recently closed a deal with Hasbro for toys based on Zynga games, and it's continuing expansion specifically for mobile devices.
"Without Facebook, there is no Zynga. It's as simple as that," said Simmons.
The game maker had been trading under the $10 price in its December debut on the public market, but when Facebook filed for its IPO in January, Zynga received a bump. Since then, it's been trading above the $10 point.
"The savvy investor will probably want to know whether Zynga intends to diversify its income stream or remain heavily dependent on Facebook for its bread and butter," said Simmons.
Though Facebook reported in its IPO filing that 12 percent of its revenue is from Zynga — from the 30 percent cut it takes when users buy virtual goods within a game — Facebook has proven to be strong even without the gaming boost.
"I don't think a weak quarter will create any noticeable drag effect on Facebook's IPO prospects. The company still primarily makes its money from advertising, and I expect that to remain the case for the time being," said Simmons.