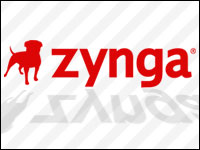 Online social game-maker Zynga has lowered it expectations in regard to the initial public offering it plans for the near future.
The maker of popular games such as "FarmVille," "Mafia Wars," and "Cityville" is hoping to offer 100 million shares, or about 14.3 percent of its total, priced between US$8.50 and $10, valuing the company at about $9 billion, according to a regulatory filing.
The valuation is lower than previous expectations. However, many of its Internet peers that went public this year haven't been especially strong players in the market recently, perhaps contributing to the decreased target price.
"Being in a unique space, this may still be new for many that will get their first real look at them once they are in the public market. Their pricing may be reflective of some of the early responses to the IPOs of others such as LinkedIn and Groupon," Justin Byers, lead business intelligence analyst at VC Experts, told the E-Commerce Times.
The company reportedly aims to set its price on Dec. 15 and trade on Nasdaq under "ZNGA" the next day. Zynga didn't respond to our requests for further comments.
Public Tanks
Wall Street analysts had earlier pegged Zynga's value around $14 billion. When it first filed to go public several months ago, the company reportedly hoped to raise $2 billion on a value of $20 billion.
With a shaky economy and an already volatile market, though, it's been a rough start for a few Internet stocks filing IPOs this year. Online local coupon site Groupon debuted as a publicly traded stock in early November valued at $16.5 billion, but has since fallen 40 percent to about $10 billion. Pandora saw a fall as well.
Unlike certain other newly public Internet companies, however, Zynga is profitable. And the differences don't stop there — though they all depend on an online presence and business model, Zynga ties more into the gaming model, though it relies heavily on the same kind of social structure that sites such as Groupon and Pandora do.
"Although this would be considered a 'tech' IPO, some might say that it is difficult to compare Zynga to Groupon and LinkedIn due to they are in different market spaces. There is some overlap with advertising and the fact they are all based on the Internet, but now there are so many developed sub-sectors and verticals under 'tech,' each one has to be looked at quite differently," said Byers.
Given its positioning in the market, Zynga perhaps found that a more modest valuation going forward is the right step at this point.
"When you decide to go public, you decide to do so when you think the valuation is appropriate. If you think you're appropriately valued, you do it, and valuations have come down a little with Zynga but business growth has come down a little too, so they're thinking the valuation is appropriate now and it's as good a time as any to go public," Steven Kaplan, professor of entrepreneurship and finance at the University of Chicago's Booth School of Business, told the E-Commerce Times.
Facebook Dependent
Zynga has Facebook almost entirely to thank for its profitability. The social network that houses Zynga games and brings in most of the 260 million monthly active users is also flirting with a hotly anticipated IPO that investors have predicted will have the highest IPO valuation ever.
Because of Zynga's dependence on the social network, its IPO filing is being seen as a first indicator of how high Facebook's valuation could go.
"We're curious to see how many other companies filing in the near future will have the same dependency on Facebook. If or when Facebook does go public, then it will be interesting to see the trickle effect from their pricing that will effect the future movement of other companies that are so dependent on them," said Byers.
That dependence could also be a downside for Zynga, though. Though Facebook doesn't have any close competitors in the social network space as of now, the space is relatively young, and new user growth has slowed in the past months.
"Investors are going to look at customer concentration, and high customer concentration is generally perceived to be a negative. The downside risk is greater than the upside risk there, so there is probably some discount there that investors will put on that. It depends on your view. There is a symbiotic relationship there, so if you're bullish on Facebook it could be a positive, but if you're not bullish on Facebook or feel it's going to take some of the economics there, that could be a negative," said Kaplan.
Ultimately, only time will tell whether or not the valuation will be accurate, and that generally happens quickly once the stock goes public.
"It will be interesting to see how both the investors and the traders treat this once they are listed on a public exchange. Accurate pricing is critical for an IPO. If the market does not like it, then you can see quick corrections," said Byers.