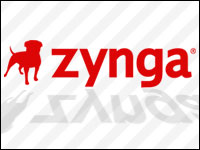 Zynga announced Thursday that it will be rolling out the full version of Zynga.com next week as part of the gaming company's ongoing process of decreasing its dependence on Facebook's social platform.
Currently, gamers looking to play Zynga offerings such as Farmville have to sign in with their Facebook login. Starting next week, though, users can set up a new account with Zynga.com and access games through the site.
The Facebook login was always intended to help players find their friends through the social network, but now Zynga gamers will be able to play under unique account names rather than their Facebook identities.
Zynga will also now use its own currency on its site, instead of having to pay a 30 percent transaction fee to Facebook.
The change doesn't signal total independence for Zynga. Users can still choose to log in through Facebook and enjoy the social interaction that comes with the network, but it is no longer mandatory.
Zynga said that it has been collecting user feedback during its beta phase. It has worked to transfer some of the most popular aspects of its games, including Social Stream and Online Presence, to the new platform.
Cutting the Cord
Although Zynga's rise to gaming prominence was thanks almost entirely to its presence on Facebook, the two had recently started to grow apart.
Last March, Zynga unveiled a platform separate from Facebook for online and social games with the beta release of Zynga.com. Then in November, the gaming company and Facebook filed an amendment to their business agreement.
The changes allowed Zynga to develop a platform outside of the social network's infrastructure, but also ended some of the preferential treatment that Zynga enjoyed under its relationship with Facebook, such as its promotion of the company's games.
The break was likely prompted by Facebook rather than Zynga, said Trip Chowdhry, senior analyst for Global Equities Research.
Even though the social gaming company has come under fire for relying so heavily on Facebook's promotion and platform, a future without the site's boost is pretty dismal.
"Facebook has given Zynga distribution and awareness, and the only thing Zynga contributed to the relationship was novelty," Chowdhry told the E-Commerce Times. "I think it would have liked to stay more with Facebook if it could have, but Facebook is building a universal platform and doesn't want to have to think about what Zynga needs from them."
Testing User Loyalty
Zynga may have brought novelty to Facebook, but that's not a recipe for a sustainable business model in an industry where consumer preferences change drastically without a moment's notice, said Chowdhry.
"The social gaming world is full of innovations, and the company's involved have a life like a mosquito," he noted. "They're small, they come in quick and sting everyone, create havoc and die. Zynga had its time. It's not a problem with the company or the management or the technology Zynga produces, but they have a serious problem with the volatile industry space that they're in."
Zynga has tried to keep up with gaming trends. Like many companies in its space, Zynga has acknowledged that gamers are turning away from PCs and towards smartphones and tablets, and has emphasized ways it hopes to increase and monetize its mobile presence.
That's a much-needed step, said Raphael van Lierop, game industry creative consultant and founder of Helm Studio. However, without a boost from Facebook to draw in additional users, and without a clue about what the next game is that will draw millions of users, Zynga has a tough path ahead.
"Now people are looking to mobile as the next frontier for endless player exploitation," he told the E-Commerce Times. "The problem is, core gamers in general tend to be pretty skeptical of Zynga. It's not seen as a creative, innovative company that puts out quality games. It's seen as a company that puts out highly polished versions of other developers's games. That can only take you so far."