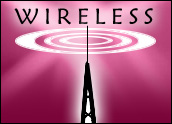 Zact, a startup that offers customized wireless plans, launched this week as the latest service provider to promise mobile customers more control over their monthly bills.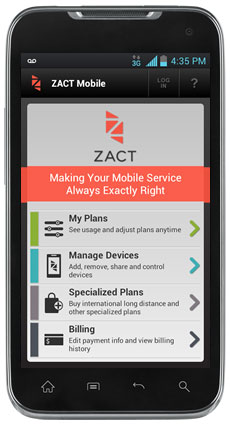 The LG Viper From Zact
The no-contract company allows users to pick and choose from data, talk and text limits per month, all from an app on their phone. A plan that Zact calls the "Sweet Spot" charges US$27.09 per month for 500 minutes of talk, 500 text messages and 500 MB of data. Users, however, can mix and match with different limits of each to further customize their plans.
Zact separates itself from other pay-as-you-go plans. For example, if users doesn't reach their talk, text or data limits per month, the company automatically applies the difference to credit for the next month's bill.
Also, unlike other competing services such as Ting and Republic Wireless, Zact offers customization for users looking to only have one specific data need, such as $5 per month for unlimited access to Facebook or to be able to log in to maps and navigational apps. It also offers specials such as $1 per month to play the popular Candy Crush Saga without having to purchase a separate data plan.
Zact features plans optimized for parental control limits, giving parents the ability to block certain features during different times of day. They can set caps on text and talk limits without worrying about overages and approve all apps that get downloaded.
While Zact might be full of options for monthly payments, its availability is currently limited to Sprint, and Zact users will have to buy one of two LG handset models – either the Optimus Elite or the Optimus Viper 4G LTE – if they want to be a customer.
Zact did not respond to our request for further details.
Changing The Way We Pay
Zact may have just launched, but it is already standing out in a sea of restricted monthly plans from major carriers and companies like Ting that don't offer as many customizable features, said Whitey Bluestein, strategic advisor at Bluestein & Associates.
"Zact is a highly efficient way for tech-savvy end users to control usage and manage costs," he told the E-Commerce Times. "As such, it will appeal to sophisticated users who want complete control."
Contrary to one of Zact's main selling points, though, that customization might not make it the cheapest option for users. The company claims that its customers will pay an average of $31 per month, making it an effective way to save on monthly smartphone costs.
However, with so many ways to optimize a plan directly for a user, the service might draw a new set of people who are simply looking for control outside of the major carriers rather than cost savings, said Bluestein.
"With data consumption increasing, and tiered data pricing the norm for the largest carriers, the amount of control that Zact offers, down to purchasing data by app is unique," he said. "There are a few other companies that provide refunds or credits for unused service, with 'rollover minutes' being the most common example. Of course, none of this guarantees the lowest cost plan. Several unlimited plans may be cheaper."
Getting Beyond Sprint and LG
For all the appeals of control, though, Zact still faces many challenges in a wireless landscape where more carriers are understanding the benefits of dynamic pricing plans, said Colin Gibbs,analyst at GigaOM Pro.
"It has a chance to stick if it can expand its handset lineup with more attractive and affordable phones, and if it can clearly and simply tell consumers why they should consider its monthly plans," he told the E-Commerce Times. "But that will be very difficult in a crowded MVNO field where so many competitors are experimenting with innovative pricing strategies."
Its main challenge is going to be selling not only its plans, but the smartphone models that customers must buy to be a Zact customer, said Gibbs.
"Zact's handset lineup is a problem," he noted. "It currently offers only two older models from LG, and the price tags — $199 and $399 — are pretty steep for the kind of users Zact is targeting."
In such a crowded market, Zact might ultimately be able to better penetrate the space if it targets tech-savvy mobile consumers as a plan customization app rather than a standalone service provider, said Bluestein.
"Competing in the mobile market is not for the faint of heart or those on a limited budget. It takes resources and commitment," he noted. "Their app would have much broader appeal if all subscribers, not just those on Zact mobile service, had the ability to download an app, create their own plan and manage app data usage. This appears to be the ultimate strategy of Zact."