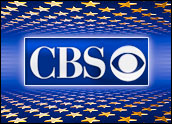 CBS on Thursday announced a deal with YouTube to form a new Web channel featuring clips and highlights from the annual NCAA (National Collegiate Athletic Association) basketball tournament known as "March Madness."
The deal comes just days after CBS' former sister company, Viacom, filed suit against YouTube — and its owner, Google — seeking more than US$1 billion in damages for thousands of alleged instances of copyright infringement.
Game Time
Clips of the tournament — including press conferences, interviews and highlights — will be sponsored by advertising from General Motors. The new YouTube channel will include links to other CBS and NCAA Web sites.
The deal also allows for game clips to be uploaded to the site in near-real-time, while users can comment on the clips, rate and recommend them, and post their own video responses, according to YouTube.
Terms of the deal were not released.
The agreement reflects the media group's strategy to reach out to YouTube users rather than try to discourage them, said Quincy Smith, president of CBS Interactive.
"Above all the other good news, what's most exciting here is the extent to which CBS is learning about its audience as never before," Smith said.
"Professional content seeds YouTube and allows an open dialog between established media players and a new set of viewers," he added.
Monetizing Content
The deal cleaves with the increasingly mixed feelings of media companies toward YouTube, James McQuivey, an analyst with Forrester Research, told the E-Commerce Times.
These firms are "continually looking for ways to monetize their content on the Internet, and this is a solid step in that direction," he said.
The companies creating content have fought to protect their products from being distributed on the Web by sites such as YouTube. Thus far, there has been little agreement between the two sides.
CBS and other firms have argued that the content belongs to the writers, directors and talent who create the content in the first place, as well as companies that invest in those people and content.
More Deals
The advertising part of the CBS-YouTube deal is part of CBS' larger strategy to find a way to receive payment for its content that is viewed online.
It is unclear whether or not CBS is interested in a broader deal with YouTube to license additional content in the future, McQuivey said.