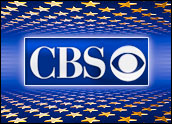 To help meet demand for online streaming video of the upcoming NCAA Division 1 Men's Basketball Championship, CBS SportsLine is doubling its bandwidth reserves and offering preregistration.
The company, part of CBS Interactive, expects "an even greater audience" for the March Madness games than it enjoyed last year, when it served more than 19 million video streams to basketball fans, said Alex Riethmiller, a spokesperson for CBS SportsLine. "Needless to say, this is a very high-bandwidth event," Riethmiller told the E-Commerce Times.
This will be the second year CBS offers the video streams for free. In the first three years, the network charged about US$20 for the service. By moving to an advertising-based, free-to-viewers model, the March Madness on Demand (MMOD) product gained a huge increase in viewers.
Internet History
"In 2005, the last year we offered it for sale, we had low-20,000s of subscribers," said Riethmiller. "Last year (when it became free) we had 1.3 million."
CBS said the 2005 version of MMOD was "one of the largest live Internet events ever and one many experts called a watershed moment in media history."
Last year, CBS SportsLine purchased 80 gigabits of bandwidth from Akamai and Limelight Networks. This year, the company is buying 160 gigabits of bandwidth from Akamai, according to Riethmiller.
However, he stressed that doubling the bandwidth does not mean MMOD can double the number of simultaneous viewers. That's partially because some of the extra capacity will be used to support a 50 percent increase in the size of the display on the MMOD video player, making it 480 pixels by 360 pixels.
Additionally, the company is boosting the download speed. "We increased the streaming rate," Riethmiller noted. "It was 400 kilobits per second and it will now be 450 kilobits per second. So there's a bigger video screen and the quality is better. When those two things happen, the amount of bandwidth each user uses increases."
Get in Line
Expecting more potential users than even the doubled bandwidth can handle, CBS SportsLine created a "virtual waiting room" that will hold viewers in a queue and dish out video as bandwidth becomes available.
"The waiting room was something we designed here," he said. "It was great in helping prevent any crashing or things of that nature. When those scenarios happened in the past, it was because of a rush of people [logging on all at once]. That's why we built this waiting room which serves as a funnel into the product, like a water spigot. We can put all these people into an area and slowly open the spigot and let them in. I give lots of kudos to our tech team here."
Many people ask why CBS didn't just buy a lot more bandwidth, enough to handle any amount of traffic, according to Riethmiller. "It's a fine line we have to walk," he explained. "We're trying to run a business here and do so in a responsible sense. You have to look at the cost of bandwidth and you have to put together a business model that makes sense."
Akamai Claims an 'Edge'
CBS SportsLine decided this year to use only Akamai because Akamai's system is based on an "edge server" design that results in better user experience, claimed Tim Napoleon, product line director at Akamai.
"Last year … what they really noticed was the value in having an edge delivery, having servers geographically distributed on the network," Napoleon told the E-Commerce Times. "Whoever your ISP is, it's very likely Akamai edge servers live where your line terminates. So instead of having to jump all over the Internet, you get it right from the local Akamai servers."
This framework outperforms traditional Web hosting architecture, which relies on one or two datacenters, he added. "Viewers last year noticed this really high-quality video, uninterrupted by buffering, stuttering and jittery images."
Additionally, Akamai offers a software layer that goes beyond just providing bandwidth and allows CBS SportsLine to "pool up their audience to deliver ads, multimedia features and scoreboards."
Local Blackouts
MMOD will offer live and on-demand streaming video of 56 games, starting with the first round and continuing through the regional semifinals. Games broadcast on TV by CBS Sports will not be available to MMOD viewers living in local markets, which means the most games viewable for most people will be 37, said CBS SportsLine.
Demand is anticipated to peak Thursday and Friday, March 15 and 16. CBS recommends avid fans preregister for MMOD "to obtain VIP status."
The company said fans who don't have VIP status "will be placed in the General Admission area where they will experience longer wait times to get into the MMOD player if it is full on game day(s). At present time, roughly half of MMOD's 2007 VIP inventory has been reserved and demand will only increase as the tournament approaches."