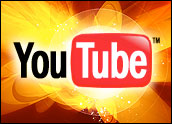 Failed efforts to reach a licensing agreement with Warner Music have led YouTube to unceremoniously yank thousands of user-created videos from the site. YouTube is required to follow intellectual property rights laws, of course. However, critics of the move contend the creators' use of content in many of the videos is allowable under the so-called fair use doctrine, which has made a regular appearance in digital content lawsuits over the last decade.
An example of fair use of copyrighted content would be an individual making a recording of a song for personal use. When that personal use is extended through general distribution over the Internet, the issue becomes muddy.
YouTube's latest action has reopened the debate about fair use — both in terms of its fairness as a legal concept and as a possible public relations tool in negotiations.
Failure to Agree
Until December of last year, posters to YouTube could use copyrighted music owned by Warner Music under the terms of the license agreement that Warner and Google, which owns YouTube, hadnegotiated. However, the two could not come to mutually satisfactory terms over the renewal.
That failure led YouTube to recalibrate its Content ID tool, which automatically identifies illegal content that users are attempting to post or already have posted to the site. As a result, thousands of user-created videos were pulled or their audio was muted. One was a teenager singing "Winter Wonderland" while accompanying herself on the piano, which would be a fair use of this copyrighted song, according to the Electronic Frontier Foundation.
EFF raised a number of red flags as the two sides dug in their heels. "Soon, it may be off limits to remix anything with snippets of our shared mass media culture — music, TV, movies, jingles, commercials," wrote Fred von Lohmann in an EFF blog post. "That would be a sad irony — copyright being used to stifle an exciting new wellspring of creativity, rather than encourage it."
The Content ID application does offer users options to protest if their video falls under fair use, Von Lohmann acknowledged, but that does little practical good. "Many YouTube users, lacking legal help,are afraid to wave a red flag in front of Warner Music's lawyers. That's a toxic combination for amateur video creators on YouTube."
Peeling Back the Layers
There are other layers to this story, Chris Collins, an attorney with Vanderpool, Frostick & Nishanian, pointed out.
"YouTube has adjusted its content ID software tool to take off anything," he told the E-Commerce Times. "They are going to the extreme, based on the stories out there, so that any use will triggerthe filter."
Clearly, YouTube is not taking an aggressive stand with Warner, he said, which is business-smart, since the company has demonstrated it is willing to go to court to protect its copyright in the Web 2.0environment.
Still, the strategy is generating a lot of criticism, and it's being directed toward both sides, Collins noted.
"It is easier for the general public to side with YouTube on this because it is such a popular site, while Warner can be depicted as a corporate nemesis. In other words, it is easy for YouTube to tell usersthat everything is Warner's fault. I think they are betting that their fan base will direct anger at Warner."
The point, he supposed, would be to get Warner to bend in negotiations. Whether it will work is debatable, Collins added. "Warner usually doesn't bend in these situations."
Legal Morass
YouTube is right to be extra cautious, considering the murkiness of the definition of "fair use."
Fair use is determined through a balancing test that weighs whether and how original content is changed, how must original content is used, and the potential that the changed content will hurt the copyright holder's financial interest in the content, Grodsky & Olecki's Allen Grodsky told the E-Commerce Times.
"Last year, a woman filed suit against Universal for its claim that a video of her toddler son dancing to a Prince song violated its copyright. The trial court ruled in August that the suit could move forward," he said.
"In this instance," Grodsky continued, "as YouTube and Warner could not reach a licensingagreement, YouTube most likely was overbroad in removing any videos that could potentially violate Warner's copyright to avoid costly litigation," he said.
The line for determining what's permissible and what's not isn't clear, and courts employ various factors to guide them in making this decision, agreed Raymond Van Dyke, an attorney with Merchant & Gould.
"With potentially large statutory damages possible for not taking down an allegedly infringing video, YouTube may be acting in an abundance of caution," he told the E-Commerce Times.
Generally speaking, the more commercial the use, the less "fair" is the use by another, Van Dyke explained. "The more you interfere with the sales or market of the copyright owner — by diverting or thwarting sales — the less fair things are."
DMCA Compliance
Another wrinkle is that YouTube is probably anxious to preserve its safe harbor protection under the Digital Millennium Copyright Act.
"The theory behind the safe harbor language in the DMCA is that because there are millions of people posting millions of items every day, and because you can't physically check every posting, social networking web sites such as YouTube can't be sued for copyright infringement they don't actually know about, because it's impossible to manually police that many postings," Jim Chester, a shareholder at Cowles & Thompson, told the E-Commerce Times. "YouTube appears to be complying with DMCA by providing posters with an opportunity to challenge the removal of their material that may fall under fair-use protections."
Even YouTube's removal of the teen performing "Winter Wonderland" makes sense in this legal context, said Chester. "A student may be playing 'Winter Wonderland' on the piano. It may not be commercial for the person posting, but it is for YouTube and Google, because they're making moneyoff of it for being there."
While the girl might not be profiting, she's playing a copyrighted song, explained Jeff Nelson, an attorney at Warner Norcross & Judd.
"When her parents videotape her playing that song and watch it at home, it's clearly fair use. If her parents posted that same clip on their blog, it would probably still qualify as fair use — though the more popular the blog, the closer [they would get] to the line," he said.
"Posting it on YouTube likely puts the clip over the line, since YouTube makes its money from advertising, and advertisers pay because viewers visit the site to see the video content. "While you can play the piano and play any songs you want in the privacy of your living room, once you post it on YouTube or another extremely popular site, you would be infringing on the copyright without the protection of the first use defense and may be required to get a license before you could share it."
The issue isn't whether the fair use doctrine, as applied today, should protect YouTube against a claim by Warner Music with respect to this clip, said Jonathan Blinderman, head of the new media andentertainment department at Glaser, Weil, Fink, Jacobs & Shapiro,
Rather, it's "whether the fair use doctrine should be expanded to include some type of exception to a copyright holder's rights for the distribution of the performance of a copyrightable work by an amateur for noncommercial purposes," he said.
"The Electronic Frontier Foundation would argue that in an Internet world, the current regime simply doesn't work, and that the owners of copyrights need to stop trying to police the types of uses you'vediscussed and find different models to make money," Blinderman told the E-Commerce Times.
"The publishers of copyrighted works argue that all they are looking for is a fair license to use their property. Personally, I haven't finished forming my opinion, because I can see both sides of theissue, and have argued both sides of the issue. But I think that most proponents of expanding the fair use doctrine fail to try and walk up the slippery slope they would be creating."