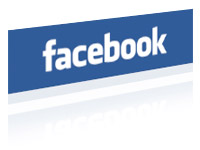 Facebook announced Thursday that it will finish killing off the privacy setting that previously let users opt out of searches.
Members of the social network used to have a privacy setting called "Who can look up your Timeline by name?" that allowed their profile to be hidden from searches within the site, even if another user typed in their name exactly.
Facebook started taking that feature away last December for members who weren't using it, and now the option will disappear once and for all over the coming weeks for the "small percentage" of remaining users still holding onto it, said Michael Richter, the company's chief privacy officer.
Users will still be able to block individual users from seeing their profile, but they will not be able to generally prevent the non-blocked users from searching their name and seeing their profile.
'They Found It Confusing'
"The setting was created when Facebook was a simple directory of profiles and it was very limited," Richter explained. "The setting also made Facebook's search feature feel broken at times. For example, people told us that they found it confusing when they tried looking for someone who they knew personally and couldn't find them in search results, or when two people were in a Facebook Group and then couldn't find each other through search."
Users who still had the setting will see a notice on their homepage alerting them of the change. In addition, in the coming weeks users that post anything publicly will receive a reminder that their posts could be public, including a prompt to control their audience.
Facebook did not respond to our request for further details.
Making Room for Bigger Conversations
"Facebook has likely made this change as part of its ongoing effort to improve Graph Search," Greg Sterling, founder of Sterling Market Intelligence, told the E-Commerce Times.
That feature allows users to search for information within user or brand profiles, status updates, photo captions, check-ins and comments. It also allows users to search for more general information about trending topics or places, such as "Posts about Syria from my friends."
The updates are also part of a greater effort to drive user engagement on the site as it tries to facilitate conversations that go beyond just those of users' Facebook friends. Though Facebook has a far larger and more global user base, Twitter often gets the credit for being the site people turn to for live updates on breaking news, said Brian Carter, author of the books Facebook Marketing and The Like Economy.
"When it all shakes out, it's hard to ignore that Facebook has eight to 10 times as many users and is generally more mainstream — but users generally don't use Facebook as publicly as Twitter," Carter told the E-Commerce Times.
'Short-Lived Outrage'
Like any change to privacy policy on the site, this update might temporarily alarm a few users, said Sterling.
"As a general matter, ordinary users rarely understand the nuances of these privacy changes regardless of whether they're made by Facebook, Google or others," he added. "However, they generally are concerned about privacy and want to exercise control over who gets to see their data."
Still, the changes won't be enough to send many users running from the world's most popular social network, he noted.
"Most of the privacy changes Facebook makes result in short-lived outrage followed by continued usage," he pointed out. "That will likely be the case here as well."