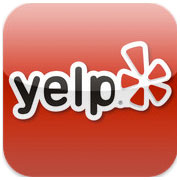 Yelp had an excellent first day as a publicly traded company. It opened on the New York Stock Exchange Friday at US$22.01 per unit — up 47 percent from its IPO price of $15.
By the end of the day, shares were trading at $24.58.
The first-hour pop was surprising, even for enthusiastic advocates of the stock, said Lee Simmons, IPO industry specialist at Dun & Bradstreet.
All in all, the first day "was a very positive performance," Simmons told the E-Commerce Times. That said, whether Yelp can sustain that performance is uncertain.
"If other tech IPOs — such as LinkedIn or Groupon — are any indication, the price could well flatten out," Simmons said.
Investor Stampede
These first-day pops reflect a herd-like mentality when it comes to new IPOs, suggested N. Venkat Venkatraman, a professor in Management at Boston University. Many individuals — and even some institutional investors — don't want to be left out.
"A 60-percent premium on the opening day with about 16 million shares traded is more like a day-trade frenzy," he told the E-Commerce Times.
"OpenTable was $118 at its peak and is now at less than $50," Venkatraman pointed out. "I admire the company for timing the IPO right — but only sustained profitability can justify lofty valuations."
This is a sector that has a lot of pent-up demand among consumer investors, noted Simmons.
"Coming out of the gate, what we are seeing is a positive first few days and shares that trade well over the course of a week or two. Then, as time wears on, investors appear to suddenly decide that the company needs to justify its valuation," he said.
It is almost as though these retail investors come to the simultaneous realization that many of these companies are not profitable, and it is not within the realm of possibility for them to become profitable in the near term, Simmons observed.
Better Business Case
Yelp's valuation is defensible — especially if it is stacked up against tech companies such as Groupon, argued John Barrett, a managing director with Cook Associates Executive Search.
"Groupon has been charging local businesses a steep price for many deals that aren't profitable," he told the E-Commerce Times. "The company will likely come under enormous pricing pressure from competitors. Yelp, on the other hand, is able to generate a lot of data and insights on consumers, allowing local businesses to know which consumers they want to target with highly relevant advertising. Therefore, I would expect Yelp to perform well longer-term."
Yelp and Groupon do have similarities, in that they both derive advertising revenue from local businesses, added Barrett. However, Yelp's advertising likely provides a better ROI for businesses than Groupon's daily coupons.
The Challenges
Even Yelp advocates say the company has some hurdles to clear.
There will be many more competitors getting into the local advertising segment over time, Barrett said. "Yelp will have to continue to prove to local businesses that they have the ability to reach the right consumers with the right message, at the right time and in the right place."
Its longer-term challenges are to create a credible crowdsourced rating system that is superior to the alternatives — one that demonstrates revenue and profit numbers, Venkatraman added.
Users' Trust
Another challenge — perhaps the most fundamental of all — is keeping users' trust that its ratings are legitimate.
Whether Yelp ultimately succeeds depends on this factor, Chris Keating, VP of SEO and conversion optimization at Performics, told the E-Commerce Times.
"This should be Yelp's No. 1 priority going forward, because if users think that Yelp reviews are gamed — either by brands themselves, SEOs, or social media people — users won't go to Yelp for advice."