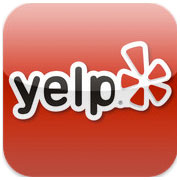 Yelp announced this week that it has partnered with local businesses and startups to add food delivery to its platform.
Now Yelp users in New York City and San Francisco will be able not only to scan the site for reviews of local restaurants, but also to order food and have it delivered. The company plans to expand to other U.S. cities as well, but it has not yet released details as to where or when.
Yelp is teaming up with about 100 local businesses, as well as delivery startups including Eat24Hours and Delivery.com, to facilitate the service. It will take a commission from each transaction, but it has not said how much.
Food delivery is just the beginning. In the coming months, it plans to add transaction or booking capabilities in other categories, including spas, yoga studios, salons, dentists and more.
The feature is available now on the mobile Web, desktop and iOS, and it will be coming soon for Android.
Investors seemed pleased with the move. Yelp's stock price shot up more than 5 percent following the announcement, ending the day at a record US$37.24. It closed at $37.45 Thursday afternoon.
Adding Revenue Streams
Yelp's food delivery initiative is a good way for the company — which relies mainly on local display ads for revenue — to add a new source of income, said Greg Sterling, founder of Sterling Market Intelligence.
"Yelp is smart to move into services and transactions broadly," he told the E-Commerce Times. "Food ordering and delivery is merely the beginning of transforming Yelp into a commerce platform that yields transactions to local businesses."
Food delivery is the natural place to start offering those transaction capabilities, said e-commerce consultantRob Abdul.
"We cannot live without food, and given the success and growth of other good delivery services, there is the potential to make revenue," he told the E-Commerce Times. "Yelp has accumulated valuable data and reviews on local businesses that are made by the only people that matter — the consumer. Yelp is taking the next logical, evolutionary step forward into expanding their business."
Getting Ahead of the Competition
Yelp isn't the only company that recognizes the potential for growth in the space. Seamless and GrubHub, two popular urban food delivery services, have plans to merge in order to cover a broader market.
Amazon hasn't gotten into the restaurant food delivery space, but it has rolled out programs in a handful of U.S. cities experimenting with grocery delivery.
In order to compete, Yelp needs to be able to guarantee that its delivery partners will fill the right order — and bring it quickly, said Abdul. Too many faulty deliveries could jeopardize the company's relationship with the local restaurants it still counts on for advertising dollars.
"Logistics is the cornerstone of e-commerce," he noted. "If an electrical product arrived a day later than expected from an online purchase, many of us will be forgiving. But if your food arrives late, then consumers may want to leave a colorful review regarding Yelp. Yelp's reputation and brand is under review with this venture and one of the things that should be risk-assessed is logistics."
If Yelp can deliver a strong service and keep its current relationships with local businesses and communities solid, it has a chance at being a leader in the food delivery space, said Sterling.
"There's no guarantee that it will work or be widely adopted, but Yelp has much greater reach in the local market than most of its competitors," he pointed out. "Yelp's visibility and brand are huge assets versus others who are less recognized."