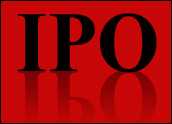 Yelp filed for an initial public offering Thursday, joining a cadre of social websites that have either made the leap into public trading recently or are aiming for it in the near future.
In going public, Yelp hopes to raise as much as US$100 million.
The San Francisco-based company has gained popularity since its 2004 launch as a user-updated online database of 22 million reviews of restaurants, salons, dentists and other service businesses. The company said it draws an average of 61 million visitors per month as of the end of its last fiscal quarter. It also has about 5 million users of its mobile apps.
Yelp, like so many of its online social ilk, has yet to turn a profit. The company reported a net loss of $9.6 million last year and $7.6 million for the first nine months of 2011. Expected revenue rose significantly in 2011, from $32.5 million to $58.4 million.
Most of that revenue comes through advertising, especially after the company cut its daily deals sales staff in half in August.
The company said that with about $15 million of the cash from the IPO, it plans to invest in an international sales and marketing force to expand to emerging markets.
Whole Lotta Cash?
Recent unprofitability apparently hasn't been a major concern among investors in similar companies that have recently gone public, such as Angie's List, Groupon and LinkedIn, all sites that received substantial IPO payouts and initially did well upon hitting the market.
"I think the $100 million is reasonable. As I understand it, it is a typical amount being used as a placeholder, so it could be more when they open their prospectus at some point. Angie's List successfully raised over $100 million, so it's not unreasonable to think Yelp could, too," Lee Simmons, industry specialist at Dun and Bradstreet, told the E-Commerce Times.
With that amount of cash on hand, Yelp would have opportunities to expand, especially because it's an established player in a relatively young market that still has room for development.
"Yelp, like Angie's List and other social media, is expanding pretty rapidly, and they can use the cash from an IPO to continue down that expansion road. Emerging markets present huge opportunities for companies like these. Groupon, as an example, gets more than half its revenue outside the U.S., so there are huge international opportunities in the Web 2.0 social world," said Simmons.
Tech Bubble 2.0?
With companies that have yet to turn a profit receiving sky-high IPO valuations, and with a possible Facebook public offering still weighing on investors' minds, risks remain high.
"It's hard to say. Most have yet to turn a profit. They have real revenue and unbelievable user bases, so they seem to have a lot of positive things working in their favor, but also significant debt and pretty significant losses where they don't expect to make a profit any time soon," said Simmons.
With profitability uncertain, investors have reasons to be concerned about whether their investments will pay off.
"What we have now is a highly volatile market. Historically, volatile markets have not been the best for IPOs because volatility equals risk. IPOs are, by definition, riskier securities than 'seasoned' issues. As a professional fund manager, you aren't going to accept the double whammy of market risk and incremental security risk unless those risks are offset by higher potential reward," Lisa Buyer, corporate IPO strategist and founding principal of Class V Group, told the E-Commerce Times.
Especially since some tech giants like Google and Facebook hold such clout on the Web, it's unknown whether the advertising business models of much smaller sites can be sustainable and hold up to a $100 million or more offering.
The majority of Yelp's traffic comes from Google, but the relationship between the companies has become more strained since Google started offering similar search and review options, especially since Google's purchase of Zagat earlier this year. During a Senate antitrust hearing investigating Google's dominance in the search market, Yelp CEO Jeremy Stoppelman testified about the rivalry between the two.
Yelp wrote in its filing that Google has begun promoting not just its search results, but Google local products as well, placing the two in direct competition. The filing indicated it could have a negative effect on business going forward.
Newly public companies "have been reinvesting everything back into expansion, and that's a real item of concern. We'll have to wait a minute and see where these companies are going to be five or 10 years from now. It's easy to get into the sector and compete, and with big players having a lot of the market share, there are reasons to be concerned," said Simmons.