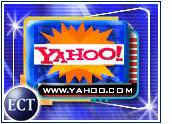 Web portal Yahoo! (Nasdaq: YHOO) announced Monday it will now offer product ratings and buying guides from Consumer Reports on its shopping site, a move that Yahoo! said will attract more traffic to itsexisting merchants and provide revenue from pay-per-view content sales.
The deal involves both free buying guides and pay-per-view product ratingsfrom Consumer Reports, a service of Consumers Union that tests andranks products ranging from cars to coffeemakers.
Yahoo! Shopping vice president and general manager Rob Solomon said theagreement responds to consumer demand for "trusted information andresources" to help make buying decisions.
"Consumer Reports has establisheditself as one of the most popular and trusted fee-based sites on the Web," Solomon said.
Free and Fee
The agreement with Yahoo! follows a deal Consumer Reports forged with Amazon.com (Nasdaq: AMZN) late last year to provide product analysis to the e-commerce giant.
Yahoo! said that the free Consumer Reportsbuying guides are now available over Yahoo! Shopping and Yahoo! Autos.
In addition, in-depth product reports are available for a fee of US$2.95 each, withYahoo! receiving an undisclosed share of the revenue from each content sale. Thepay-per-view service provides access to the report over Yahoo! for 30 days,including new information as it is updated by Consumer Reports.
Going Wide
Adding content from Consumer Reports is the latest stepin Yahoo's ongoing diversification plan. Yahoo! has been working to multiply its sources of revenue to combat a slowdown in Internet advertising.
However, Yahoo! shares were up 89 cents at $20.35 in early trading Monday, followingreports that SG Cowen had upgraded the stock to neutral from sell because ofbetter-than-expected online advertising sales.
Last week, Yahoo! said aJanuary decision to charge fees forlisting items on its auction site is paying off with a higherpercentage of items being sold and higher prices for auctioned goods.
In April, Yahoo! announced a premium financialservice that offers users real-time quotes and news for a $9.95 monthly fee.
Extending the Brand
"This business relationship with Yahoo! enables Consumer Reports to reachone of the largest purchasing audiences on the Web," said John Sateja, vicepresident of new media at Consumers Union. "This relationship also givesConsumer Reports the ability to extend our brand online, and develop newrelationships with consumers in addition to the more than 560,000 onlinesubscribers we currently serve at our Web site."
Yahoo! said it has placed links to Consumer Reports content in relevantareas of its site, in addition to creating a centralized location for thebuying-guide service.