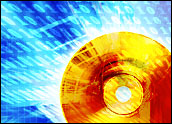 Although Yahoo Music Unlimited subscribers have known since February that their music service would end in September, they may have been surprised to learn this week they would need to back up any purchased tracks on an audio CD by Sept. 30 if they wanted to keep them. Failure to do so could leave users unable to play music they had bought.
Yahoo sent its doomed music service's subscribers an e-mail Thursday titled, "The Yahoo Music Store Will Be Closing: Important Information About Backing Up Your Music Files."
The electronic missive informed subscribers that, while they would still be able to play their purchased songs on an existing authorized computer — unless the operating system (OS) changes — they would no longer be able to transfer songs to an unauthorized computer or relicense songs after changing their OS.
"For any user who purchased tracks through Yahoo Music Unlimited, we highly recommend that you back up the purchased tracks to an audio CD before the closing of the Store on Sept. 30, 2008. Backing up your music to an audio CD will allow you to copy the music back to your computer again if the license keys for your original music files cannot be retrieved," the e-mail read.
The Day the Music Died
The news comes on the heels of Microsoft's decision last month to reverse a similar decision it announced in April that the company would no longer provide DRM (digital rights management) licenses for music purchased through MSN Music after Aug. 31.
Although the service was shuttered in November 2006, the outcry from users who would no longer be able to transfer their tracks to unauthorized computers was great enough to prompt Microsoft to continue to license the music for another three years.
Yahoo announced the closure of its Music Unlimited and Music Unlimited to Go services in February. At the same time, the company unveiled a deal with Real Networks to shift Yahoo subscribers to the Rhapsody music service.
Users can transfer Yahoo-purchased tracks into Rhapsody and play them after installing the Rhapsody software, according to FAQs Yahoo has released about the migration.
"This is sort of the tail end of that transition, with Yahoo closing down Yahoo Music Unlimited. It doesn't come as a surprise, but it may be an inconvenience for some consumers because the upshot is that after Sept. 30 they won't be able to authorize new computers to play back Windows Media technology's encoded tracks from the service," said Susan Kevorkian, an analyst at IDC.
"That's really a minor inconvenience because the announcement was made several months ago," she told the E-Commerce Times.
Kevorkian pointed out that it's Microsoft that's phasing out its Windows Media technology.
"That's good news for consumers. It just happens to be an inconvenience for consumers who purchased music from MSN Music and Yahoo Music Unlimited because those files won't be supported going forward," she continued.
Customer's Not No. 1?
The decision is a disservice to consumers, said the Electronic Frontier Foundation. To make things right, Yahoo needed to issue an apology to its subscribers; offer to refund the purchase price of affected downloads; and widely publicize their efforts to make amends so that its former customers are aware of their options, the organization noted.
However, according to Michael McGuire, a Gartner analyst, Yahoo may have handled the situation as best as it could.
"If Microsoft is not going to support this core technology and is shutting down the service, I don't think there's much else they could do. In hindsight, we'll say there's always something they could have done better, but any subscriber who was seriously using it saw the handwriting on the wall over the past year," he told the E-Commerce Times.
The timing of the end of support for these music files probably has a lot to do with contracts Yahoo has signed with various players in the market.
"I think a lot of this is a function of the agreement with Rhapsody. I'm sure they would like to get all those subscribers in before the end of the year or end of the quarter. It also probably has something to do with the licenses. Yahoo was probably at the end of its cycle in terms of the contracts it had [with music labels] and was looking at the easiest and cheapest way to get out from under the licensing costs and all that back-end infrastructure costs," he explained.
"I think they are handling it as well as they can. There's going to be some confusion with consumers, but the best piece advice they are giving people is to burn all those purchased songs onto a CD," McGuire continued.
What subscribers should keep in mind, Kevorkian said, is that as markets mature there are "technology and service changes that may be inconvenient for consumers. And that's what we're seeing here.
"We are in the midst of a very important transition in music services from DRM-protected songs and albums to DRM-free songs and albums, many available in the MP3 format, with Apple's iTunes being the exception," she noted.