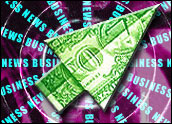 Yahoo and activist investor Carl Icahn have reached a settlement in their bitter battle over control of the company. The two sides have agreed to keep most of the current Yahoo board on the ballot for re-election and to create three new board positions: one for Icahn and two for executives of his recommendation.
The decision comes less than two weeks before Yahoo's shareholder meeting, at which Icahn had previously hoped to replace the company's entire leadership with a team of his own choosing. Now, the two sides will become one as they work to figure out their financial future.
Expanded Command
The deal, announced Monday morning, calls for eight out of nine current Yahoo board members to stay in place. Only one — Robert Kotick — will step down from his role next month. The additional seats created, outside of Icahn's, will be filled with people from Icahn's original list of proposed board members.
"This agreement will not only allow Yahoo to put the distraction of the proxy contest behind us, it will allow the company to continue pursuing its strategy of being the starting point for Internet users and a must buy for advertisers," Yahoo CEO Jerry Yang said.
Icahn also publicly expressed satisfaction while emphasizing his vision for the company's next steps.
"I am very pleased that this settlement will allow me to work in partnership with Yahoo's board and management team to help the company achieve its full potential," he said. "While I continue to believe that the sale of the whole company or the sale of its search business in the right transaction must be given full consideration, I share the view that Yahoo's valuable collection of assets positions it well to continue expanding its online leadership and enhancing returns to stockholders."
Mixed Reaction
The move is drawing mixed reaction as to what it means for shareholders. Yahoo's stocks dropped about 3 percent by midday Monday following the announcement. Still, some see it as a positive end to the hostile exchanges that have prevailed over the past weeks.
"The levy has broken," Alex Liu, who heads up the telecom practice for A.T. Kearney, told the E-Commerce Times. "I think this is probably the beginning of economic logic over the natural pride of the current Yahoo board."
Reaching a profitable deal, however, may now take significantly longer since the idea of a proxy-driven deadline is no longer a factor.
"Presumably, there'll be a little bit more participation from Yahoo, and it's no guarantee yet that the Yahoo part of the Icahn plan is out of the woods. It just takes a little bit more time," Liu said.
Cost of Time
For shareholders, though, the idea of a delay could mean a drop in profit — as seen in Monday's stock market reaction.
"If what would maximize shareholder value would be a quick deal with Microsoft, then this is modestly bad news, because Icahn will not be the one in control," TM Capital Managing Director Michael Goldman told the E-Commerce Times. "Any deal will likely be slower and more painful. Time is money — so from a shareholder perspective, that reduces value."
The lack of a defined direction could also create problems, Goldman suspected, with no single guiding voice at the company's helm.
"I think this leaves the potential outcome here confused and muddled. It's not clear who's going to control future negotiations, and it's not completely clear which avenue these negotiations are going to take," he explained.
Compromise Conception
The conception of the settlement may be attributable to a perceived likelihood of losing: Neither side could afford to lose, Goldman said, and settling created a better compromised outcome than the "all or nothing" outcome that would have otherwise resulted.
"If you're Icahn — and let's say it's a 50-50 chance of winning — you can't really afford a 50 percent chance of losing the contest, because then you have no influence. If you're the company and you think there's a 50-50 chance you could lose, similarly, you're better served by settling it out as opposed to running the chance that your board gets replaced and your CEO gets replaced," he noted.
Private Progress
As to what's next, the two sides working together may make things less clear cut — but that should at least mean the most public part of the battle is behind them.
"I think there will be a lot less of that 'he said, she said' in general now," Goldman predicted. "With [Icahn] on the board now, I think there will be more professional negotiations on both sides. In the long run, that's probably a good thing for shareholder value."
Seeing every step of a company's struggle, Goldman explained, is rarely a positive sign.
"Generally, the less you hear, the more [there] is actually being accomplished. Most of the deals we do for public companies, the first time you ever hear about it is when they're done and you're not negotiating a deal in the public eye — and that can make for a healthier negotiating process," he said.