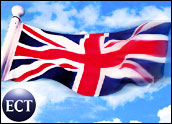 Amid talk that U.S. adoption of broadband Internet access is about to slow down, Yahoo has forged an alliance with British Telecom (BT) to launch a co-branded broadband service in the United Kingdom.
The BT deal mimics an agreement Yahoo inked last September with SBC Communications to market Yahoo-branded broadband service in the United States.
"Yahoo! is the first Internet brand to have entered into this kind of deep access and programming alliance in the three largest broadband regions — Europe, Asia and North America," said Yahoo CEO Terry Semel, adding that his company now serves "the largest broadband audience in the world."
The two companies will jointly market BT Yahoo! Broadband, and BT will drop its dial-up offering, which was one of the UK's first widely available Internet services. The broadband service will feature a customized browser and homepage, streaming news and entertainment offerings and other features. BT said it will work with Yahoo to develop a scaled-down version for dial-up customers.
Growth Quest
Just last month, the Pew Internet & American Life Project reported new survey findings showing that while at-home broadband grew 50 percent last year and is up some 400 percent since 1998, growth rates are poised to slow, with nearly 60 percent of dial-up users surveyed expressing little or no interest in making the switch.
The overseas market is a logical place to seek growth, and Yahoo makes a good partner for BT, Forrester Research analyst Charlene Li told the E-Commerce Times.
"Yahoo brings a lot to the table for a broadband user in terms of content and the Web experience," Li said. Even though U.S. broadband growth is far from over, "they're looking to be in front of the growth curve in other places."
For Yahoo and its counterparts, such as AOL and MSN, delivering a branded broadband service opens the door for additional revenue opportunities. In Yahoo's case, that has meant everything from streaming stock quotes to video news services. "It's a safe bet they're constantly looking to add to that menu," Li said.
Bright Future?
Meanwhile, Yahoo is being touted by some analysts, who see the company benefiting from an overall resurgence of Internet stocks and the online economy in general. SoundView Technology Group on Monday upgraded the stock to outperform, citing "significant upside" for 2003 and 2004 as a result of growth in the e-commerce and search spaces.
Semel has been credited with jump-starting Yahoo in many ways, especially by reducing the company's reliance on advertising revenue. Overexposure in this area previously had hammered the company; in fact, as recently as a year ago, Yahoo was considered by some to be a likely takeover target.
A big part of Semel's strategy appears to be forging key partnerships. In addition to its BT and SBC deals, Yahoo has linked with Cisco to market networking services to small businesses. Also, just last week, the company said it would fold offerings from WebEx Communications and BEA Systems into future versions of its enterprise-grade instant messaging program.