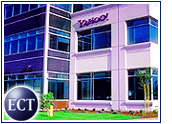 Web portal Yahoo! (Nasdaq: YHOO) said Thursday that its decision to charge listing fees for auctions on its site has resulted in a higher percentage of auction items being sold and a higher sales price for each item.
Over the past five months, the percentage of items sold has risen to 31 percent for all auctions, 51 percent for featured auctions and 64 percent for items listed by premium sellers, Yahoo! said.
According to Yahoo!, the average sale price per item has risen to US$62 and the number of bids placed on each item has jumped by 400 percent.
"The feedback we are hearing from our community of users confirms that Yahoo! Auctions has become a more vibrant marketplace," said Brian Fitzgerald, a senior producer at the auctions site.
Upgrades Added
Meanwhile, Yahoo! said it has rolled out several additional upgrades to the auction site. Yahoo! is seeking to compete with Net auction powerhouse eBay (Nasdaq: EBAY), which has continued to see listings grow even after raising its own fees earlier this year.
For instance, users can now have their auctions featured across the Yahoo! network, including its sports, news and entertainment sites, and regular users can qualify as premium sellers and gain access to additional services at no charge.
Fees Debated
Yahoo's controversial move to institute listing fees on its auction site came in January, as the portal cast a wide net in search of revenue sources to replace rapidly declining advertising income.
Not long after, reports emerged from the Auction Guild and other sources that auction listings had dropped as much as 86 percent.
However, Yahoo! has stood by the decision, saying it had helped to reduce clutter on the site and improve the quality of each auction.
Slam Dunk
Thursday, Yahoo! cited the testimony of several auction customers — ranging in size from individual sellers to the National Basketball Association (NBA) — who said their sales have risen since January as well.
"We have experienced more high-end sales, more repeat customers, more potential bidders visiting our auctions," said Russell Fonseca, the founder of Fine Jewelry Liquidations, which lists items on Yahoo! Auctions.
Fonseca said his firm's sales on Yahoo! have risen more than 250 percent since January.
Pay to Play
Along with the auction fees, Yahoo! has tiptoed into charging for some of its popular content as well.
The Santa Clara, California-based portal announced in April that it would offer premium financial content for $9.95 per month, an approach analysts expect Yahoo! to apply to other areas of its site eventually.
Earlier this month, Yahoo! expanded its Internet-based long-distance phone service as well, adding international calling features to its menu of services.