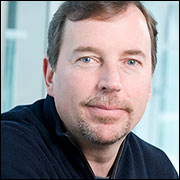 The last seven days have no doubt felt surreal for executives and board members at Yahoo. It was a week ago that shareholder Daniel Loeb, CEO of hedge fund Third Point, revealed that Yahoo CEO Scott Thompson's educational credentials included a computer science bachelor's degree he never earned, spurring demands for the company to take action.
The latest development is that Patti Hart, the director who headed the search that resulted in Scott Thompson's selection as CEO, will not stand for re-election to the Yahoo board of directors at the upcoming annual meeting of stockholders. Hart, who is CEO of IGT, was asked by her own company to step down from the Yahoo board, according to anonymous sources cited in news reports.
Besides the uncomfortable questions over the vetting of Thompson's resume, Hart has been faced with questions about her own academic record.
Hart claimed a bachelor's degree in marketing and economics from Illinois State University that she did not earn, Loeb said. Her degree is in business administration.
Both Hart and Philip Satre, chairman of IGT's board of directors, issued statements about the series of events: Satre said that after a thorough review, the board found no material inconsistencies in Hart's academic credentials and that it unanimously stands behind her as CEO.
Hart said she is leaving Yahoo to avoid circumstsances "that may interfere with my ability to carry out my commitments to IGT and its valued stakeholders."
IGT declined to provide further details.
Who Pushed for Thompson?
Regardless of how the explanations are worded, the bottom line is that Hart is taking the fall, Patricia H. Lenkov, president of Agility Executive Search, told the E-Commerce Times.
There are rumors circulating that it was not Hart but some other Yahoo board member or members who suggested Thompson's name and vouched for his qualifications during the CEO search, Lenkov said, and that Hart was urged to rely on that recommendation.
Not that Hart is blameless. Clearly, someone at Yahoo should have independently checked Thompson's resume, said Lenkov. Also, the allegations that Hart falsified academic credentials are troubling.
"That is very risky behavior," said Lenkov. "Somewhere along the line Thompson, and presumably Hart, felt it was a risk worth taking — and it tells you a lot about their judgment and ability to think long term."
For any CEO or top level executive moving into a high-profile, highly visible position, making sure a resume is accurate is essential, she added.
Still in the Spotlight
The brouhaha over Hart, though, is merely a sideshow to the main event — Thompson's fudged resume — and Loeb's insistence that his head roll because of it.
Loeb has been agitating for months about Yahoo's direction and the makeup of the company's board of directors. With a 5.8 percent share of Yahoo's stock, Loeb should be in a position to see some of his requests put into action.
"I think one reason Loeb took this step of releasing Thompson's information was because he felt frustrated no one was paying attention to him at Yahoo," said Rob Enderle, principal analyst at the Enderle Group.
However, the move could ultimately backfire, he speculated. It is possible that Loeb has set off a chain of events that could spiral out of control — even resulting in the collapse of Yahoo if the market becomes too disillusioned with its leadership.
Loeb shows little sign of having second-day qualms over his actions, though. Earlier this week, he invoked Delaware law to access records relating to Thompson's hire.
Yahoo Stands Pat
So far, Yahoo has resisted Loeb's demand to fire Thompson, while making some overtures to shareholders. Thompson has apologized for the inaccuracy in his CV and the distraction it caused.
On Tuesday, the company's board of directors announced the formation of a special committee to conduct a review of Thompson's academic credentials. In addition, the special committee has retained Terry Bird of the law firm Bird, Marella, Boxer, Wolpert, Nessim, Drooks and Lincenberg to serve as as independent counsel.
Yahoo did not respond to our request for further details.