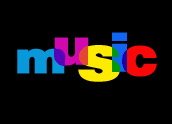 Yahoo has teamed with digital entertainment company Gracenote to provide supposedly official lyrics to hundreds of thousands of popular songs.
Yahoo said the lyrics, for songs from almost 100 music labels, will be free. The company also stressed that, unlike lyrics widely available at other Web sites, those on Yahoo Music will be the real deal: legal, licensed and accurate.
Just Guessing
As anybody who has ever tried to settle a song lyric dispute can attest, many existing Web sites offering words to songs are not exactly trustworthy. Often the lyrics they provide seem to be guesses, and the sites tend to be riddled with pop-up adds and other annoyances, said Gracenote CEO Craig Palmer.
Yahoo insists its new service does it the right way. Gracenote began developing its lyrics program more than two years ago, company spokesperson Allison Vano told the E-Commerce Times. Gracenote, formerly known as CDDB, calls its lyrics system "the first and most comprehensive database of legal, accurate song lyrics for consumers."
Quality Control
In announcing the new service, Yahoo Music General Manager Ian Rogers suggested many popular songs, such as Bob Dylan's "Blowin in the Wind," are sometimes terribly butchered.
"You mean Bob Dylan isn't actually saying 'The ants, my friend, are in a bowling pin?'" asked Rogers. "Finally, a free, legal and definitive way to settle a bet with the guy sitting next to you at the bar who is certain the Ramones' most famous anthem declares, 'I wanna piece of bacon.'"
Just how accurate even Gracenote's lyrics can be is perhaps dubious, said Jupiter Research analyst Barry Parr.
"I am sure there are songs where there are no authorized lyrics or with lyrics are genuinely mysterious because nobody ever printed the official, authorized lyrics," he told the E-Commerce Times.
Gracenote does extensive research to ensure the lyrics are as accurate as possible, said Vano. It gets many of them directly from the music publishers, but it also finds the words through Internet searches, album liner information and official songbooks. When all else fails, Gracenote engaged in in-house "lyrics transcription" wherein employees listen closely and take notes.
Missing Ingredient?
Song lyrics are "continually among the top 10 searches" performed on major search engines, according to Gracenote.
"In many cases you got lyrics when you bought the album, but if I get a song from iTunes why aren't I also getting lyrics?" asked Parr, who said he sometimes wonders about the plight of music fans who enjoy knowing the words to songs but are left clueless when they download tracts from Web sites. "You've got to believe that adding lyrics like this is an important thing for customer satisfaction."
Offering lyrics sets Yahoo Music apart from all other music download sites, Katy Lim, a public relations representative for Yahoo Music, told the E-Commerce Times.
While Parr questioned whether the feature would be significant enough to draw more customers to Yahoo Music, he agreed that "it's probably the right thing to do from a customer service point of view."
Paying the Poets
While many online searchers may not be overly concerned with the legalities of downloading song lyrics, Yahoo points out that doing so from unauthorized sites is a form of copyright infringement. Its deal with Gracenote, Yahoo said, not only enhances digital music downloading but also protects "the legal and artistic rights of songwriters and music publishers."
Gracenote pays royalties for lyrics downloaded from Yahoo Music, said Vano.
People can get the lyrics from the Yahoo Music Search box, Yahoo Music Artist Pages, the Yahoo Music Top Songs page, regular Yahoo Search and Yahoo Audio Search.