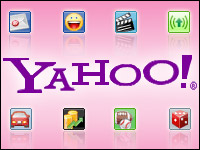 More details about the Yahoo-Microsoft Internet search agreement have been revealed in a Securities and Exchange Commission filing.
Some of the details come as little surprise — namely, that Microsoft will be hiring Yahoo employees, specifically 400, as part of the proposed partnership. The regulatory filing also quantified what Microsoft would be paying Yahoo for its ramp-up costs in the partnership — US$150 million, or $50 million every year for the first three years.
Somewhat more intriguing are the detailed provisions for an escape clause, should the partnership turn out to be less profitable than intended. Yahoo apparently has taken great care to protect its interests, should the deal not work out.
The duo announced the agreement last week, with much fanfare, after more than a year of failed attempts to link up their respective search advertising initiatives. At its first unveiling, some terms that had been expected in any Microhoo deal — such as an expected cash payout to Yahoo — were noticeably absent.
Beating Google Too
Yahoo, according to the filing, may terminate the search agreement if the "trailing 12-month average of the RPS (revenue per search query) of Yahoo and Microsoft combined queries falls below a specified percentage of Google's estimated RPS measured on a comparable basis or if the combined Yahoo and Microsoft query market share in the United States falls below a specified percentage."
It appears Yahoo engaged in some savvy negotiating, N. Venkat Venkatraman, a business professor at Boston University, told the E-Commerce Times. "It is compelling Microsoft to meet — and beat — not only Yahoo's trailing 12 month performance in terms of Revenue Per Search but also Google's estimated RPS."
Yahoo can also terminate if Microsoft attempts to exit the algorithmic search or search monetization markets.
Yahoo as Driver
Indeed, as additional details are digested, it becomes clearer how much Microsoft wanted the deal.
For example, Yahoo has ensured guarantee of revenue for the first 5 years and also beyond, Venkatraman also pointed out. If Microsoft terminates the arrangement, Yahoo's revenue sharing goes up by 5 percent, he noted. "That says that Microsoft really wanted the deal for the main reason to get Bing as the sole search engine at Yahoo."
The stakes are higher for Microsoft, said Venkatraman. It has to demonstrate that it is a serious player in the search game against Google. If it fails, then Google will become the de facto, undefeated search engine. At that point, Yahoo will revert back to its own search technology, "but in the meantime, it may have solidified its sales channel with the key advertisers and agencies," Venkatraman said.
In broad terms, the 10-year deal gives Microsoft access to Yahoo's content and advertisers, with Microsoft's AdCenter platform serving as the interface. Yahoo will focus on building sales with advertisers. Microsoft will pay traffic acquisition costs to Yahoo at a rate of 88 percent of search revenue generated from Yahoo's sites for the first five years. Yahoo estimates it will increase its annual operating income by $500 million under the agreement and boost annual operating cash flow by about $275 million.
On balance, it is a fair deal for both companies, Venkatraman said.
Timing Right
An emphasis on the escape clauses is misplaced, at least for now, Julien Blin, principal analyst and CEO of JBB Research, told the E-Commerce Times.
"Both companies are desperate to gain more traction against Google in Internet search, especially mobile search," Blin noted.
That said, there is certainly a distinct possibility for failure, especially given the higher bar set with the inclusion of Google's estimated RPS.
"Bing still needs a lot of improvements for it to beat Google," said Blin. "It is a very promising app, but in many ways, I feel Microsoft rushed its release."