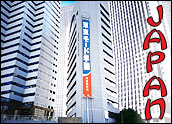 Yahoo Japan has announced that it will begin a relationship with Google to power its search functions and also administer ads that appear on the site. In this deal, the company is not following in the steps of its U.S. counterpart, Yahoo, which cut a deal with Microsoft's Bing, announced last year.
Although Yahoo Japan is owned in the majority by Softbank, the original California-based Yahoo still owns a minority stake in it. The deal likely will cause more than ripples in the search arena in Asia, as the Japanese market is the third-largest in the world, according to comScore. A Google-Yahoo Japan partnership will give 95 percent of that huge market over to the two companies.
Microsoft Cries Foul
Not surprisingly, Microsoft is anything but pleased. The software giant, which has finally made a dent in the search market with its Bing offering, released a strongly worded statement denouncing the deal.
"This agreement is even more anticompetitive than Google's deal with Yahoo in the United States and Canada that the Department of Justice found to be illegal," argued Microsoft. "The 2008 deal would have locked up 90 percent of paid search advertising. This deal gives Google virtually 100 percent of all searches in Japan, both paid and unpaid. It means there will be no search competition in Japan and that Google will end up controlling all personal search information for all Japanese consumers and businesses."
Dire warnings about personal search information aside, Microsoft is referring to an embattled history in which Google and Yahoo attempted to team in the U.S. and were thwarted due to antitrust concerns. Indeed, rumors are circulating that Yahoo Japan's owner already has protected itself against a similar legal mess by clearing the way ahead of time.
Microsoft "is going to strongly oppose [this deal], although Softbank — via hearsay — apparently checked it with Japanese regulators before deciding to do the deal," Greg Sterling, founder and principal of Sterling Market Intelligence, told the E-Commerce Times.
Yahoo Japan previously had an agreement with Google to license its search tools from 2001 to 2004. The current agreement will stretch for two years with another two years possible if Yahoo Japan chooses. The deal puts an enormous amount of data into the hands of Softbank, which also provides mobile phone service in Japan. In fact, it is the sole provider of the iPhone in Japan.
Keeping an Arm's Length
For its part, the U.S.-based Yahoo appears to be walking a fine line between honoring its relationship with Microsoft in its home country and maintaining a good relationship with its affiliate in Japan. Yahoo Japan was acting as as an independent and separate publicly traded company, Yahoo pointed out in a statement.
It went on to stress that the decision would not impact the global rollout of the Yahoo-Microsoft search alliance, except in the Japanese market.
Yahoo is taking pains to stress that it will continue to maintain its ties with Microsoft, noting that it remained confident in its transition plans for their search alliance.